Alex Saliniemi (Finland)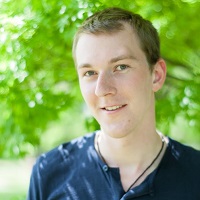 Living in a Shared Room Apartment
While it isn't the most popular way of living for a student in Japan, I am currently living in a share apartment with a Japanese friend of mine.
Finding an Apartment
There are several apartment rental services around the university in addition to the houses the university manages. Most of the procedures were kindly taken care by my roommate, I have to admit I don't know how I would have gone about the applications on my own. I later found out though that the university has services to help with finding an apartment and handling the application procedures.
The Apartment Itself
The apartment building is a two-story row house, from which we have a two bedroom apartment on the second floor. In addition to the two bedrooms, there is a unit bath, a washroom, a kitchen, a living room and a balcony. The neighborhood is quiet and is surrounded with a bamboo forest on one side and rice fields on the other.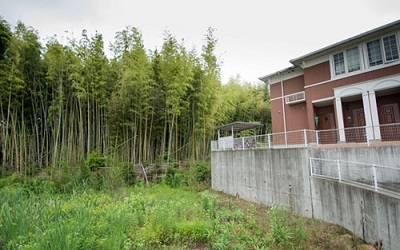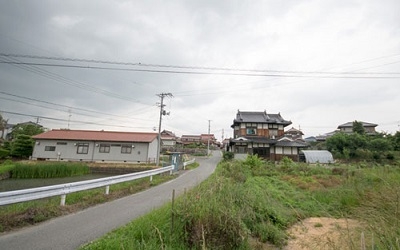 Daily Life
Daily life mainly consists of us doing our own things and when time allows we occasionally make food, play board games, talk about anything and organize small gatherings. And since we both have our own rooms, when we need our own space that space is readily available. Since I'm here only for one year, I haven't bought much furniture, even though there are several used wares shops in Saijo. I only have my mattress, a few small bookshelves I bought, a desk I borrowed from my roommate and my guitar. But it get's me through the time I'm there well enough, and I spend most of my time in the living room anyway.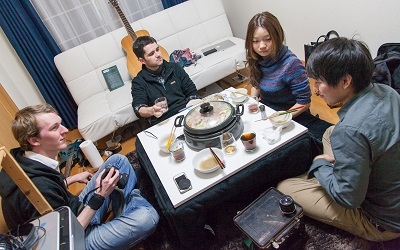 Whiteboard
Also after using a white board at school, my roommate and I thought it would be nice to have one at home as well, so we decided to get one. It was relatively cheap and serves as an excellent platform for organizing one's thoughts and ideas, as well as practicing kanji!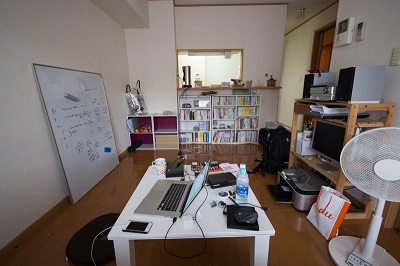 The Opinion of an International Student
In my opinion, the suitability of room share depends on your goals and objectives. If you manage to find an apartment with a Japanese friend, I cannot think of a better way to improve your daily life Japanese skills. On the other hand, if you choose to live with international friends, it can create a strong support network for your exchange time in Japan.Personally I couldn't be happier with the situation.