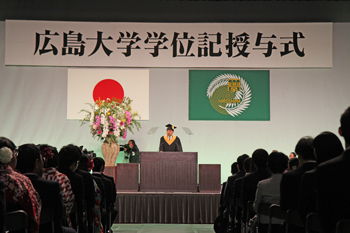 On March 23rd, 2017, the 2016 Hiroshima University Degree Conferment Ceremony was held at the Higashi-Hiroshima Sports Park for a total of 3,693 new graduates (2,447 undergraduate students, 18 Special Course students, and 1,228 graduate students.) They received their diploma from President Ochi at the ceremony.
In his ceremony speech, President Ochi congratulated the graduates, "When faced with a difficult and unprecedented challenge that does not seem to have immediate 'solutions or answers,' it is the ability to think by yourself, and your knowledge of Liberal Arts to open a new avenue, which are required. Such knowledge is also essential for you to enhance your attractiveness as a person. I sincerely hope that all of you will devote your lives to cultivating your knowledge of the Liberal Arts."

The video clip of the ceremony
The video recording of the ceremony is available on our YouTube channel.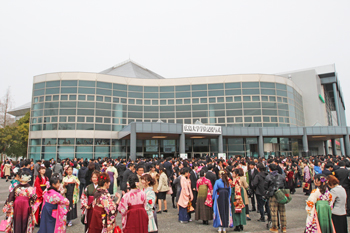 The new graduates before the ceremony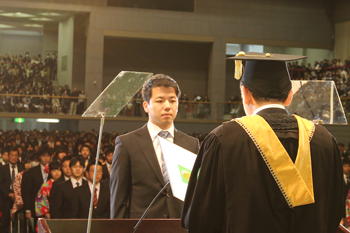 One of the student representatives receiving his diploma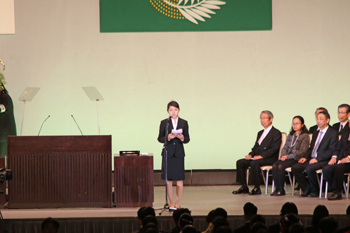 Valedictory message by one of the remaining students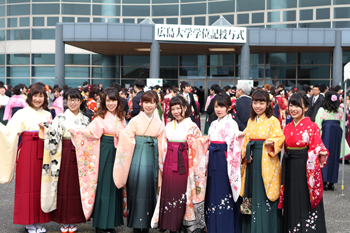 Farewell photo with smiles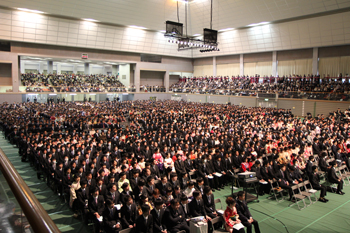 The venue filled with attendees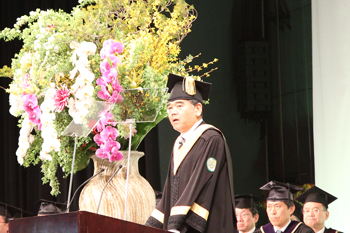 President Ochi addressing a speech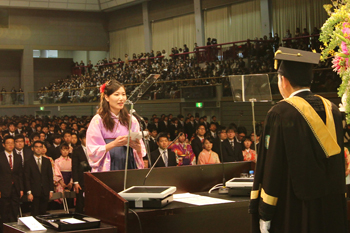 One of the graduating student representatives delivering an address of thanks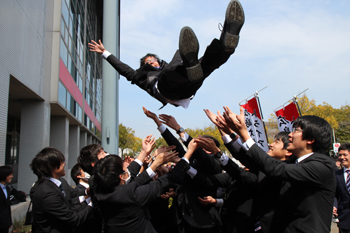 The tradition of tossing students in the air
For any Inquiries, please contact the following:
Hiroshima University Public Relations Group
TEL: 082-424-6131
E-mail: koho*office.hiroshima-u.ac.jp (Please change * into @)