This winter, Hiroshima University accepted exchange students for the Japanese Language and Culture Special Program aimed at learners of Japanese from non-Kanji using Asian countries.
Aimed at overseas youths who have an interest in Japanese language and culture, since its implementation in 2010 this program has aimed to deepen participants' understanding of Japan and encourage them to come back to study at HU.
On this occasion, from February 19th to March 6th, 28 students were accepted from India, Indonesia, Mongolia, and Egypt.
Along with taking Japanese lessons, participants were able to experience traditional aspects of Japanese culture such as Kendo (Japanese fencing), Ikebana (traditional flower arrangement) and Kendama (cup-and-ball game), and had the opportunity to interact with HU students. They visited the world heritage site Itsukushima Shrine at Miyajima, and toured a sake brewery in Saijo, allowing them to deepen their understanding of Japanese culture and society. They also visited the Atomic Bomb Dome and Peace Memorial Museum, where they had the sobering but invaluable chance to learn about the preciousness of peace.
We expect that the participating students will return to study at HU in the future.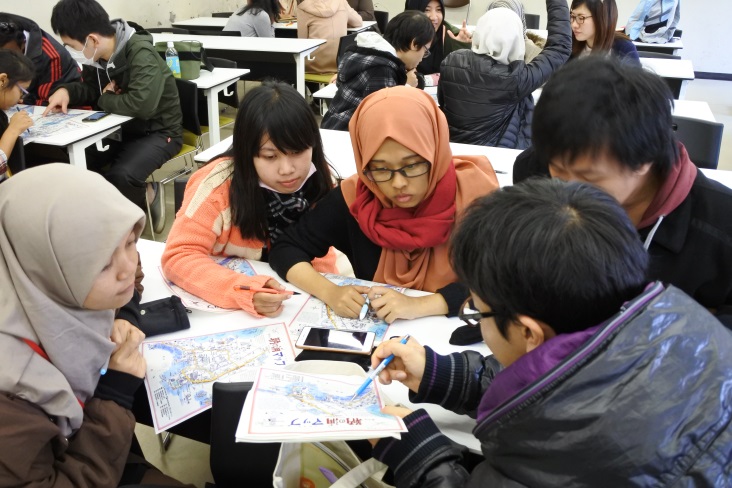 A chance for interaction and mutual learning with HU students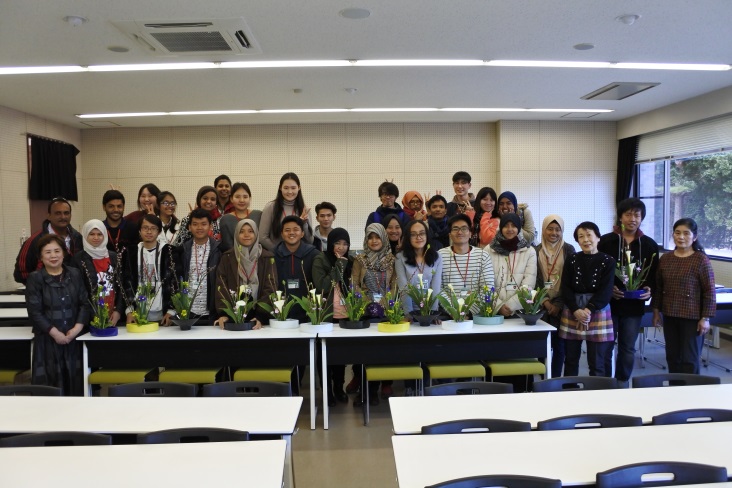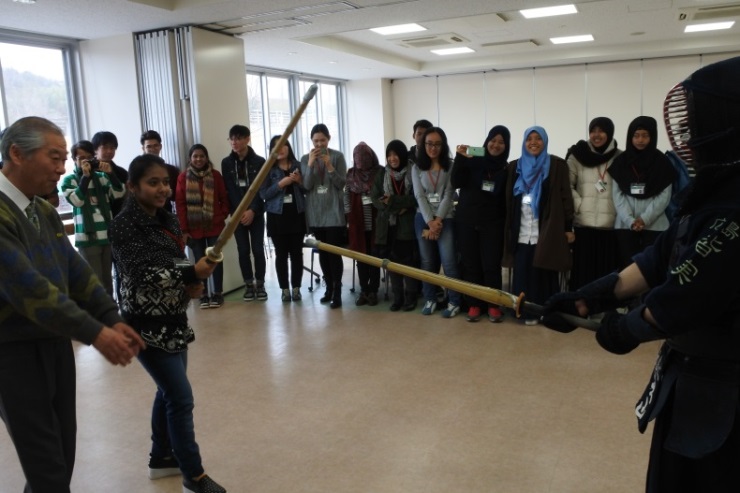 Lesson of Kendo - Japanese fencing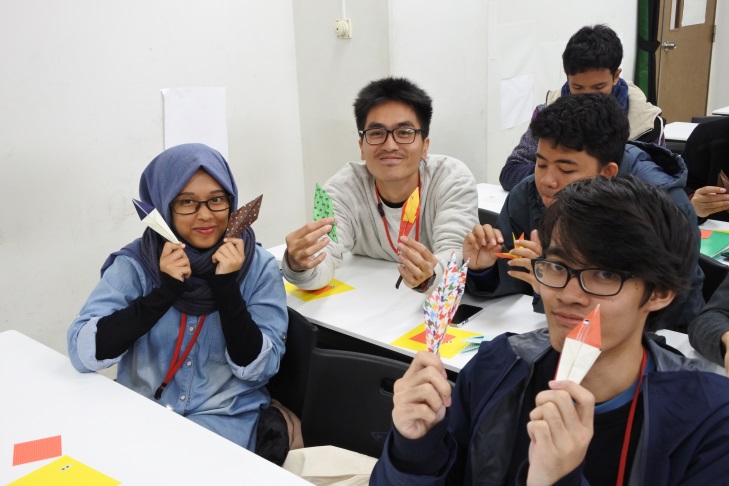 Experiencing Japanese paper craft "Origami"
[Inquiries]
International Exchange Group, Hiroshima University