On April 1st 2017, Hiroshima University entered into an inter-university exchange agreement with Thai-Nichi Institute of Technology (TNI) in Thailand.
Led by University President Bandhit Rojarayanont, the delegation from TNI visited HU and attended the signing ceremony of the agreement. Afterwards, they had a meeting with Executive and Vice President Sato and exchanged opinions on topics such as the future interaction between the two universities, especially regarding student exchange.
Located in Bangkok, TNI is an industry-oriented private college. With this agreement as momentum, it is expected that researcher and student interactions between the two universities will be further developed.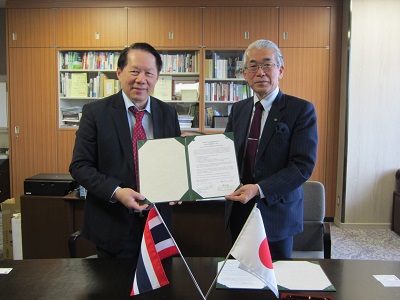 President Bandhit (left) and Executive and Vice President Sato (right)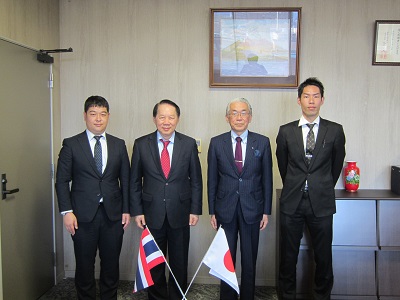 Commemorative Photo of the Participants
[Inquiries]
International Exchange Group,
Hiroshima University