On May 27, 2017, Hiroshima University held a study abroad information session together with Fukuyama University in Capital Normal University, China, in which the HU Beijing Research Center is located. From HU, 8 graduate schools and 1 program (*) participated in the session, during which around 100 Chinese students visited the venue.
At the general briefing session, a study abroad advisor from the Embassy of Japan in China gave an outline of study abroad in Japan. A representative from Hiroshima Prefecture then talked about the charm of Hiroshima, as well as the support systems available for international students. These speeches were followed by an introduction of Hiroshima and Fukuyama Universities. Afterwards, the participating institutions conducted individual consultations at their respective booths or classrooms, giving detailed and useful information to participating students.
Hiroshima University has been selected by the Ministry of Education, Culture, Sports, Science and Technology (MEXT) for the "Top Global University Project" as one of Japan's top 13 universities (Type A), and is actively accepting international students. Aside from this fair in Beijing, in 2017 HU plans to hold further study abroad information sessions in several different countries. Through such activities, it is expected that a larger number of students from overseas will enroll at HU.
* Participating Graduate Schools:
Integrated Arts and Sciences, Letters, Education, Social Sciences (Department of Law and politics), Science, Advanced Sciences of Matter, Biomedical & Health Sciences, Biosphere Science
*Other Graduate Schools/Programs introduced through documents:
Social Sciences (Department of Economics), Phoenix Leader Education Program (Hiroshima Initiative) for Renaissance from Radiation Disaster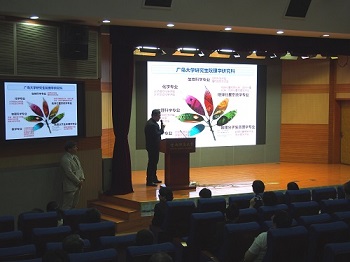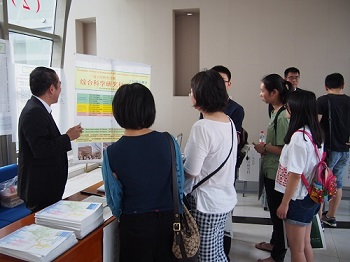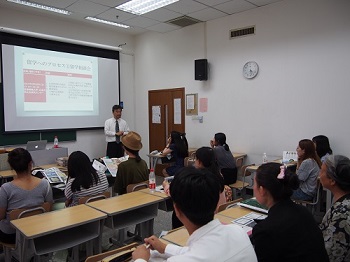 Individual consultation held at a classroom
[Inquiries]
International Exchange Group, Hiroshima University