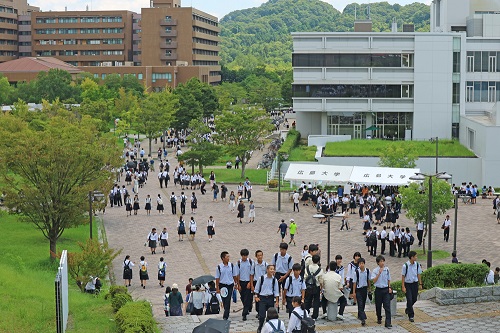 The "Hiroshima University Open Campus 2017" was held in Higashi-Hiroshima, Kasumi, and Higashi-Senda campuses on August 17 and 18 (Higashi-Senda campus only on the 18th).
"Open Campus" is an event when prospective students come and look around the campus to get to know more about the university. People can actually experience lectures given by professors too.
Each school prepared various programs, and faculty members and students introduced the charm of Hiroshima University again this year.
We were unfortunately hit by a heat wave on both days, but there were many participants in every program. We would like to express our gratitude for joining our Open Campus event.
We will be holding entrance examination information sessions in many areas soon. We hope you can attend.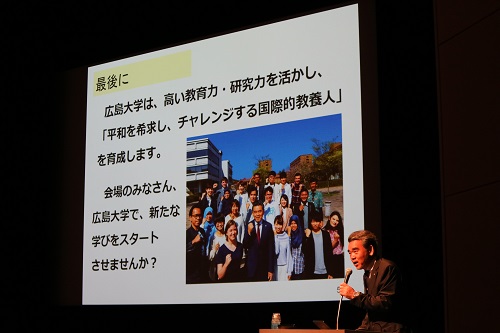 Lecture by President Ochi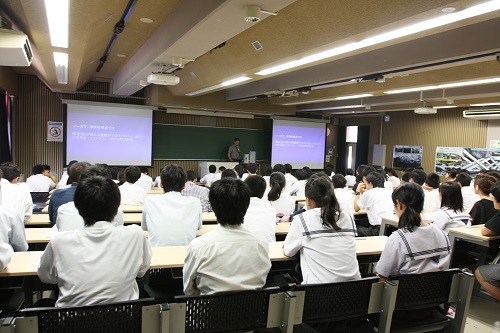 Each School explained its overview and entrance examinations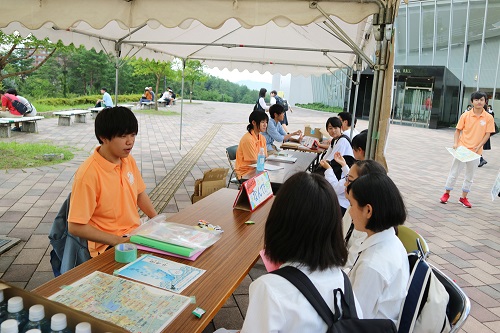 "Anything Consultation" by current Hiroshima University students
They answered to the questions about the entrance examinations and campus life.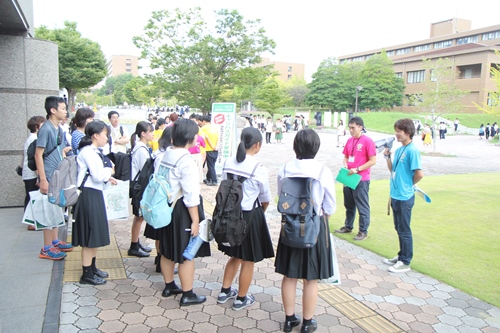 Campus Guide Open Campus Special Tour
Student campus guides showed the participants around the campus.

There was also an event to have a sneak peek of our new department, the Department of Integrated Global Studies at the School of Integrated Arts and Sciences, and new school, the School of Informatics and Data Science planned to be established next year.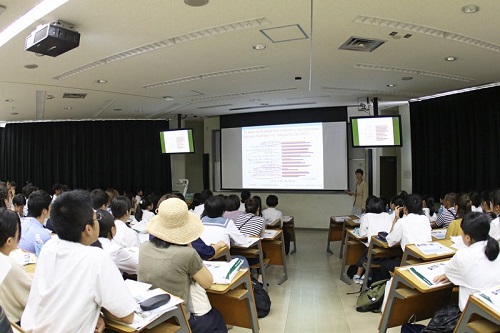 Mock lecture given at the Department of Integrated Global Studies at the School of Integrated Arts and Sciences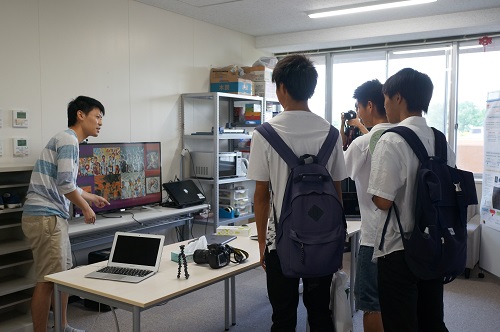 "Laboratory Open Day" at the School of Informatics and Data Science
Inquiries about this article:
Public Relations Group, Hiroshima University
E-mail: koho*office.hiroshima-u.ac.jp (Please replace * with @)