On August 23, 2017, Ambassador Yasushi Takase from the Embassy of Japan in Mexico visited the Higashi-Hiroshima Campus of Hiroshima University and had a meeting with HU President Mitsuo Ochi.
During the meeting they discussed various topics such as academic exchanges between HU and universities in Mexico, and the employment of HU international student alumni in Japan after their graduation, making for a very meaningful discussion.
In March 2017, HU established its Guanajuato Center in the University of Guanajuato. Furthermore, in November 2017, HU hosted the Joint Meeting of University Presidents from Japan and Mexico in Hiroshima City as part of its effort to promote exchange with universities in Mexico.
It is hoped that academic exchange between HU and universities in Mexico will continue to develop.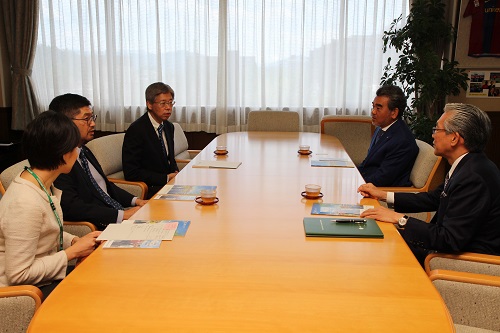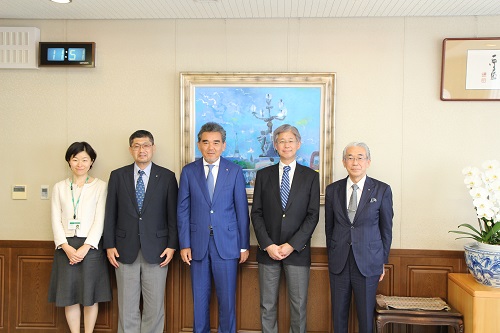 Commemorative photo
Ambassador Takase (second from the right), President Ochi (center)
[Inquiries]
International Exchange Group,
Hiroshima University