For three days from October 16 to18, 2017, Hiroshima University (HU) ran a booth at the Japan Pavilion in the EDUCA 2017, the 10th Annual Congress for Teacher Professional Development held on the theme of "From Policy to Classroom" by the government of Thailand in Bangkok, Thailand.
At the booth of Hiroshima University, Center for the Study of International Cooperation in Education (CICE) presented the outline and the progress of the on-going "pilot project for Improving Safe Learning Environment through the Use of a Japanese Style Package of Disaster Risk Reduction (DRR) Education: BOSAI for Fostering children's Initiative in Nepal," which has been conducted in Nepal as a Ministry of Education, Culture, Sports, Science and Technology –Japan- (MEXT) 2016 EDU-Port Japan (Dissemination of Japanese-style Education Using Public-Private Collaborative Platforms) Certified Project. Additionally, as a part of "Initiative for the Implementation of the Diversity Research Environment" supported by MEXT, Research Center for Diversity and Inclusion also joined the expo and introduced their activities.
Many Thai people involved in education including teachers and university students visited our booth throughout the expo. There were also many teachers and students who were interested in studying at Hiroshima University so that we distributed university prospectuses and explained how attractive it is to study at HU.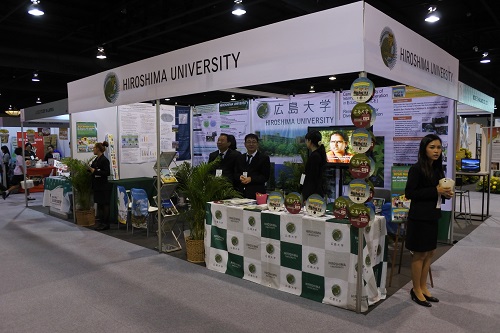 Hiroshima University's Booth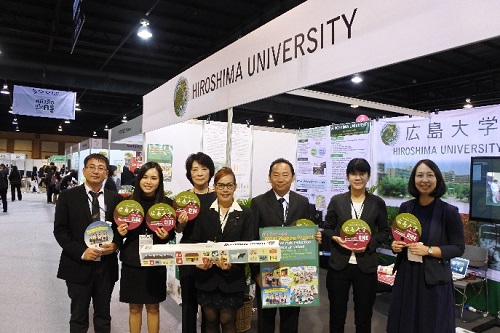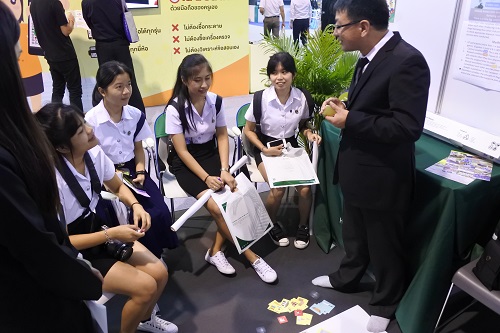 Nepalese specialists who are involved in the BOSAI mapping project in Nepal explaining Thai teachers and students by using an educational material (Bosai Mapping)
[Inquiries]
Center for the Study of International Cooperation in Education (CICE), Hiroshima University
Email: ishida92 *hiroshima-u.ac.jp (Please replace * with @)
Email: tomomi*hiroshima-u.ac.jp (Please replace * with @)