On November 9th 2017, Hiroshima University has concluded inter-university agreements with the following Cambodian universities: Royal University of Fine Arts (Rector Bong Sovath), National University of Management (Rector Hor Peng), Royal University of Law and Economics (Rector Luy Channa), Royal University of Agriculture (Rector Ngo Bunthan), Institute of Technology of Cambodia (Director Om Romny), Prek Leap National College of Agriculture (Director Thun Vathana).
Along with the 6 Rectors stated above, Rector Chet Chealy from Royal University of Phnom Penh and Rector Saphonn Vonthanak from University of Health Sciences, both of which already are HU's partners, attended the signing ceremony held at HU Higashi-Hiroshima Campus. In addition, Dr. Nith Bulay, Deputy Director General of Ministry of Education, Youth and Sport, also participated.
After the signing ceremony, they took a tour of the campus and held a joint symposium. It is hoped that academic exchange between HU and universities in Cambodia will continue to develop.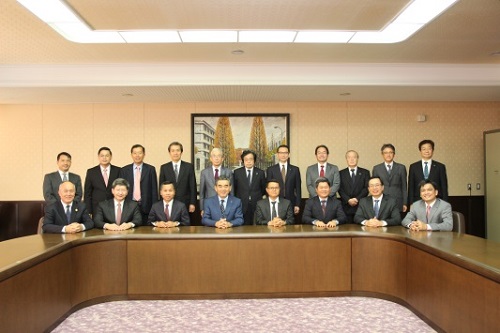 [Inquiries]
International Exchange Group, Hiroshima University