On May 4th 2018, President Mitsuo Ochi and Executive and Vice President Toshiyuki Sato paid a visit to the official residence of the Japanese Ambassador to Peru. There they exchanged opinions with the Japanese Ambassador to Peru, Sadayuki Tsuchiya, and Secretary Masaki Hisano about the academic exchange with Universidad Nacional Mayor de San Marcos (UNMSM) as well as with other Peruvian universities.
After the meeting, a dinner was held by Ambassador Tsuchiya, with attendance of Rector Cachay and Vice-Rector Martin from UNMSM with which HU has just entered into an inter-university agreement.
It is expected that exchanges between HU and universities in Peru will continue to develop.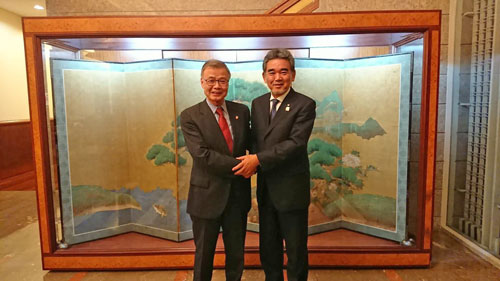 Commemorative photo of Ambassador Tsuchiya (left) and President Ochi (right)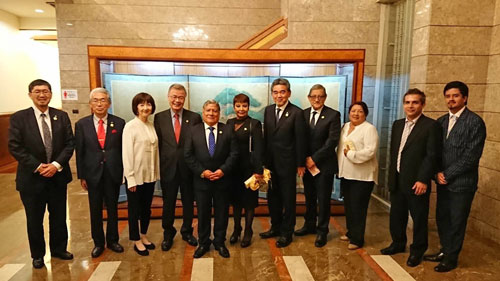 Commemorative photo of the participants
[Inquiries]
International Exchange Group, Hiroshima University