On June 7, the 2018 Japan-Taiwan University Presidents' Forum was held at Rihga Royal Hotel Hiroshima. It was held under the theme: "Enhancement of Education and Research Collaboration Corresponding to the Globalization of Society."
A total of about 200 delegates from 72 Japanese universities/institutions and 40 Taiwanese universities/institutions gathered in Hiroshima for the forum.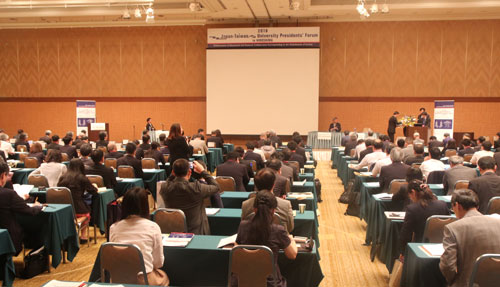 There were opening remarks by Dr. Kyosuke Nagata, Chairperson of Japan Committee of Universities for International Exchange (JACUIE) and President of University of Tsukuba, and Dr. Huey-Jen Jenny Su, Chairperson of the Foundation for International Cooperation in Higher Education of Taiwan (FICHET) and President of National Cheng Kung University.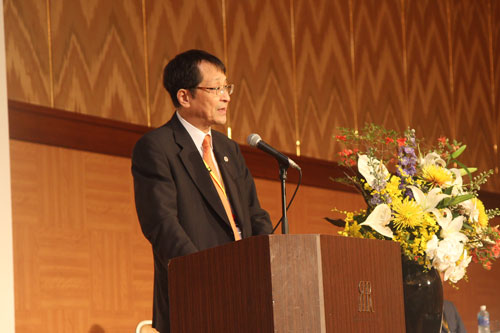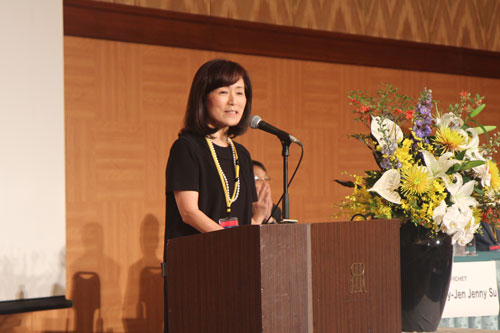 After their remarks, Hiroshima University President Mitsuo Ochi said, "The National Taichung Theater designed by a world famous Japanese architect, Mr. Toyo Ito, serves as a symbol of friendship, attracting popularity among the local citizens. Just like the theater, I sincerely hope that this University Presidents' Forum shall not be limited to the promotion of exchanges in the academia, but also in other fields of our society."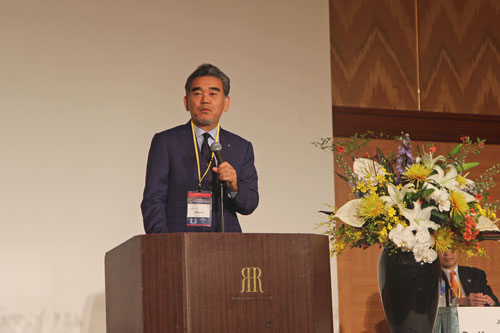 Remarks by President Ochi
Throughout five sessions at the forum, education and research initiatives corresponding to the Globalization of Society were shared by the presenters from Japanese and Taiwanese universities, and the participants had lively discussions.
[Inquiries]
International Exchange Group, Hiroshima University
TEL: 082-424-6045