President Mitsuo Ochi was invited, as one of the keynote speakers, to the Life Science Baltics 2018 held in Vilnius, the capital city of Lithuania.
Life Sciences Baltics 2018 is the only international forum on Life Sciences in the Baltics. It is held for world-class biotechnology, pharmaceutical and medical devices experts from all around the world to provide them with an opportunity to explore new horizons of partnerships, exchange ideas, and develop a network with the experts concerned.
At the opening ceremony, the video address from Lithuanian President, Dalia Grybauskaitė, was followed by a welcome speech from Lithuanian Prime Minister, Saulius Skvernelis.
Five keynote speakers were invited including President Ochi and Professor Brian Kobilka, a professor at Stanford University and the 2012 Nobel Prize laureate in Chemistry. Many questions from audience followed President Ochi's keynote lecture entitled "Emerging technology using magnet for cartilage repair - clinical results."
Prior to the forum, President Ochi exchanged words with the Lithuanian Prime Minister on the venue, and took a commemorative photo.
Please click here for details of the Life Sciences Baltics 2018.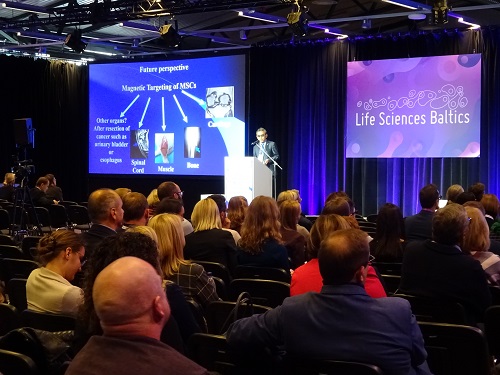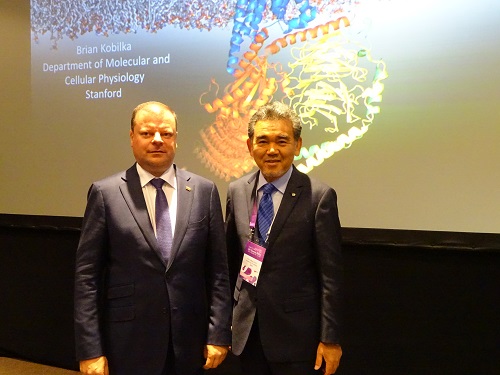 [Contact for inquiries]
International Exchange Group, Hiroshima University