On November 19th 2018, Hiroshima University concluded an inter-university agreement with Guangdong University of Foreign Studies (GDUFS), China.
Vice President He Chuan Tian paid a courtesy visit to the Higashi-Hiroshima Campus of HU and signed the agreement with President Mitsuo Ochi.
GDUFS was established from the merging of Guangzhou Foreign Languages Institute and Guangzhou Foreign Trade Institute in 1995. Now, it plays a leading role on language education in China.
During this visit, both universities signed the annex for student exchange. It is hoped that the exchange between the universities will continue to develop.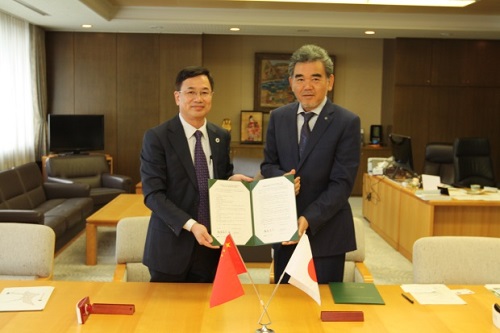 Vice President He (left) and President Ochi (right)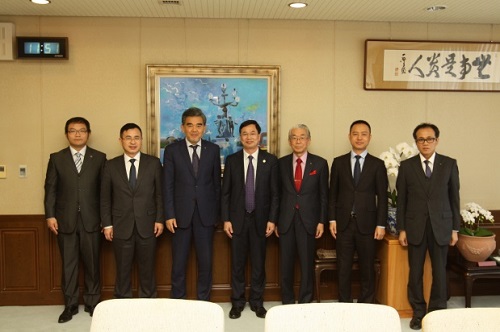 [Inquiries]
International Exchange Group, Hiroshima University