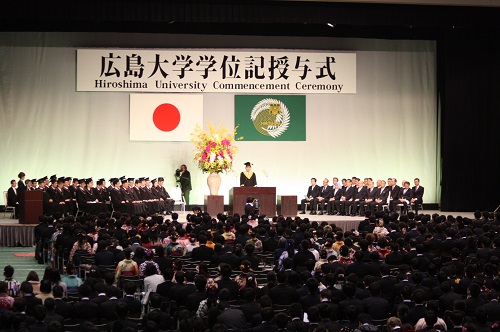 On March 23rd, 2019, the 2018 Hiroshima University Commencement Ceremony was held at the Higashi-Hiroshima Sports Park for a total of 3,803 new graduates (2,473 undergraduate students, 15 Special Course students, and 1,315 graduate students.) The new graduates received their diploma from President Ochi at the ceremony.
In his ceremony speech, President Ochi mentioned the torrential rain disaster that struck West Japan in July last year. Due to the disaster, Hiroshima University was forced the university to cancel many lectures and to reschedule the dates of the examinations, greatly inconveniencing students' daily lives. In spite of such inconveniences, more than 1,000 students at HU acted in a positive manner by, for example, taking part in voluntary work. President Ochi expressed his respects and gratitude to those students.
As the era of Heisei will come to an end next month, his speech explored the events that happened in the era. President Ochi encouraged the new graduates who are about to embark on a new chapter in their life with the beginning of the new era saying, "Please think with your head with a diverse and flexible way of thinking and lead your life with an active challenging spirit."
The ceremony saw an attendance of many home students dressed in suit or Hakama, international students dressed in their traditional attire, and their families.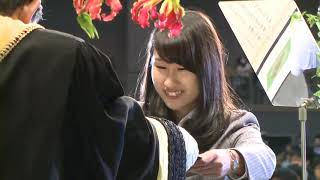 Video of the 2018 Commencement Ceremony
Please click here to view a full video of the ceremony on YouTube.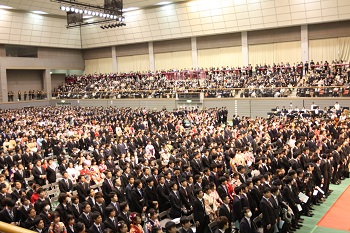 The venue was filled with the new graduates and their families.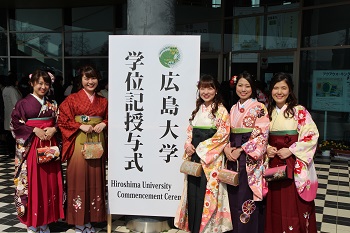 Farewell photo with smiles outside the venue
One of the student representatives receiving her diploma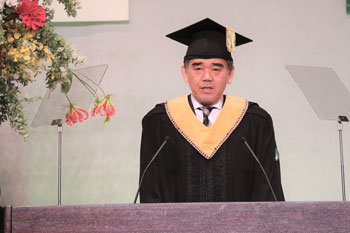 President Ochi addressing a speech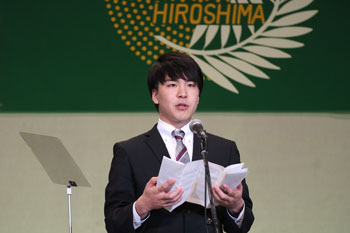 Valedictory message by one of the remaining students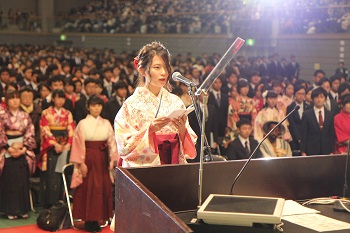 One of the graduating student representatives delivering an address of thank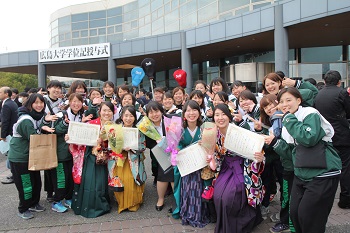 Many junior students gathered to celebrate their seniors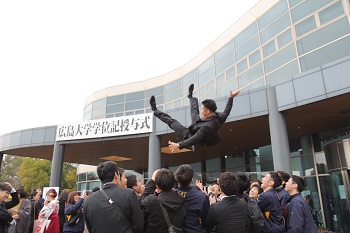 The tradition of tossing students in the air
[Inquiries]
Hiroshima University Public Relations Group
TEL: 082-424-6131
E-mail: koho*office.hiroshima-u.ac.jp (Please change * into @)