On March 18th 2019, President Ye Qing from East China University of Political Science and Law in China (ECUPL) and his colleagues visited the Higashi-Hiroshima Campus of Hiroshima University (HU) and met with President Mitsuo Ochi. The meeting was also attended by Executive Vice President Toshiyuki Sato (in charge of International/Peace/Fund) and Professor Yoshichika Honda (Morito Institute of Global Higher Education).
ECUPL is a comprehensive university in Shanghai that has an excellent reputation in the field of Law.
HU Graduate School of Social Sciences and ECUPL signed a departmental exchange agreement in September 2009. Since then, the partnership has developed steadily, and in March 2018 resulted in them signing an inter-university exchange agreement.
It is hoped that exchange between the two universities will flourish even further.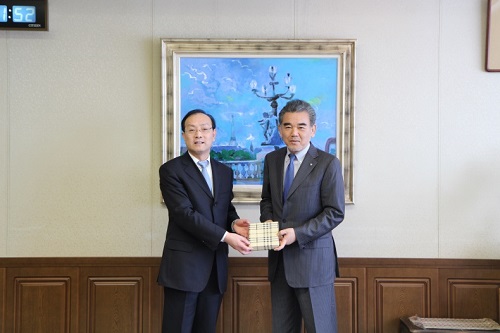 President Ye (left) and President Ochi (right)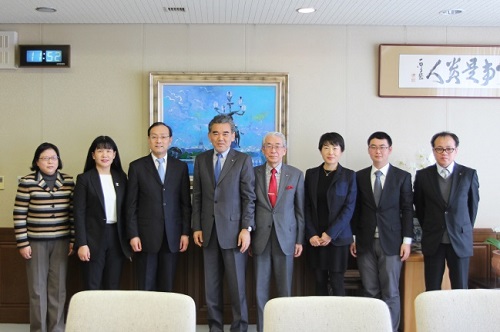 Commemorative photo of the participants
[Inquiries]
International Exchange Group, Hiroshima University