On April 3rd, the 2019 Hiroshima University Spring Semester Entrance Ceremony was held at the Higashi Hiroshima Sports Park Gymnasium Hall with a total of 3,996 new students having been enrolled into the university.
While the cherry blossoms around the venue were at their best, about 6,000 people including the freshmen and their parents attended the ceremony.
In his ceremonial speech, President Ochi mentioned about the history of Hiroshima University that the university was established on Hiroshima land that was completely destroyed by the atomic bomb. He then expressed his wishes that he would like the new students to learn the importance of peace and discover what they can do to contribute to the realization of world peace through taking HU's peace-related subjects, which include the topics of War, Conflict, Nuclear Disarmament, Poverty, Environment and Religion, among others.
Also he left an encouraging message to the freshmen by saying, "As we are living in an age of revolutionary change, I believe it is necessary for everybody at HU to consider both 'how' (the methods) and 'why' (the reasons). "
After the ceremony, video messages from Mr. Takaya Sakoda; an actor and HU alumnus, Mr. Kenjiro Nomura; the former field manager of the Hiroshima Toyo Carp and HU alumnus, and Mr. Hajime Moriyasu, the former Head Coach of a Japanese professional soccer team, were played on the venue. Following the video messages, there was a mini concert by Ms. Michie Nakamaru, an opera singer and a visiting professor of HU.
This academic year, a total of 3,996 students, 2,528 Undergraduate students, 11 Special Course students, and 1,457 Graduate students have started their campus life.

Video of the 2019 Spring Semester Entrance Ceremony
A full video of the ceremony is available on our YouTube channel.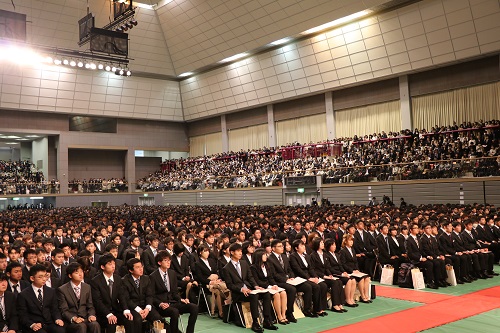 The venue was filled with freshmen and their parents.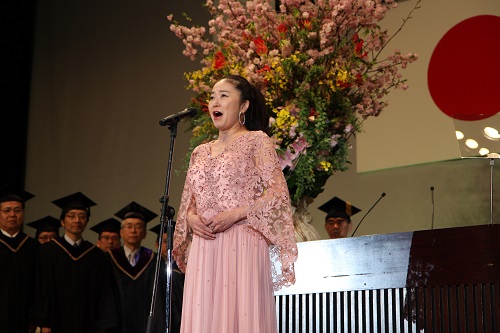 Ms. Michie Nakamaru, an opera singer, singing the national anthem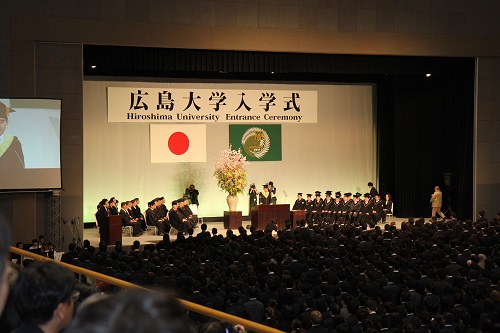 Declaring admission to Hiroshima University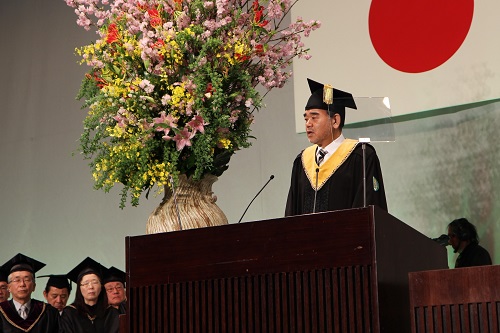 President Ochi making his ceremonial speech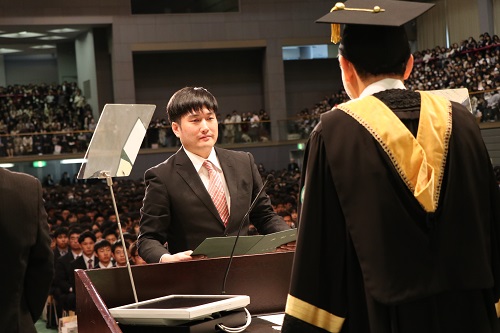 President Ochi honoring the students for their achievements during the Student Award ceremony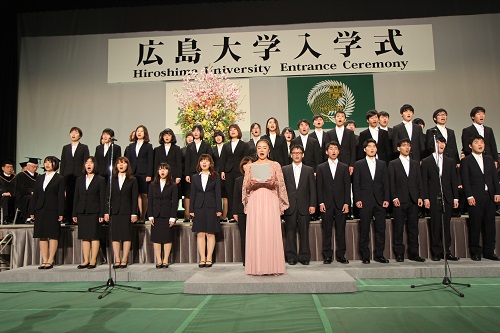 Group singing of the university anthem in collaboration with Ms. Nakamaru, Hiroshima University Symphony Orchestra, Hiroshima University Concert Choir, and Hiroshima University Mixed Chorus Pastorale.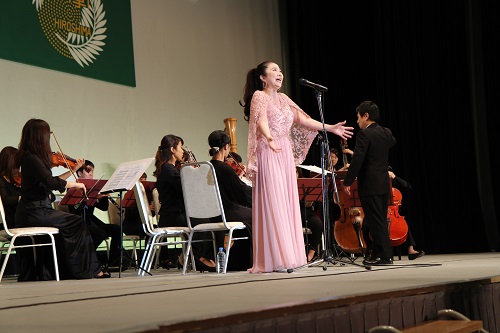 A mini-concert by Ms. Michie Nakamaru was held after the entrance ceremony.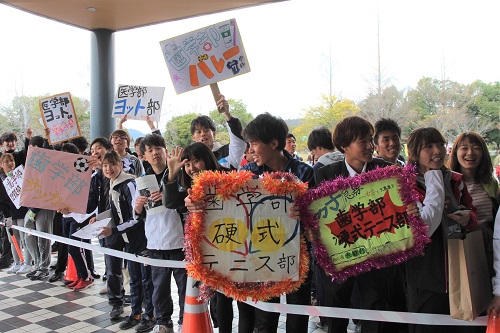 Various clubs and circles keen to recruit new members outside of the venue.
For any Inquiries, please contact the following:
Public Relations Group, Hiroshima University
E-mail: koho*office.hiroshima-u.ac.jp (Please change * into @)