A short video of the event is available on YouTube!
On June 24, 2019, Hiroshima University held a cultural exchange event.
We scheduled this event tailored to the ending of the Ramadan fasting month so that all of our international students, faculties, and staff members with various cultural and religious backgrounds could join the event and eat together. More than 300 participants consisting of international students and researchers, Japanese students and faculty members of various dietary backgrounds gathered at the University Hall, interacted with one another while enjoying the authentic Hiroshima food such as "Okonomiyaki" and "Momiji Manju" (small, maple-leaf-shaped sweets).
With the cooperation of General Incorporated Foundation Oconomiyaki Academy, professional chefs served freshly cooked halal Okonomiyaki on the full-scale iron plates. The sauce used for the event was "Halal Okonomi Sauce" sponsored by our comprehensive collaboration agreement partner, Otafuku Sauce Co., Ltd. The company developed this original "Halal Okonomi Sauce" in accordance with Islamic dietary rules and received Halal certification from an official certifying agency.
We also had sponsors for Halal certified "Momiji-Manju" and "Shakushi-Senbei" (rice-spatula-shaped crackers) from Yamadaya Co., Ltd., and drinking water etc. from Chugoku Sangyo Co., Ltd. and Hoshaku Beverages Co., Ltd.
This year a new "Okonomiyaki Experiencing Booth" was set up where participants can try making okonomiyaki on the iron plates using the metallic spatula with guidance from professional chefs. The students who made their okonomiyaki left comments such as "It was difficult to flip the okonomiyaki neatly but I enjoyed it", "Even though 'Okonomiyaki' is famous in Hiroshima, I have never had the opportunity to try them. I'm so happy to be able to taste the "Halal Okonomiyaki" today."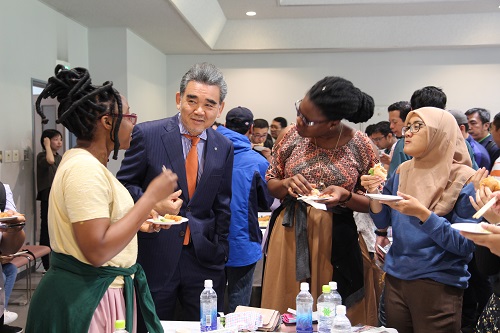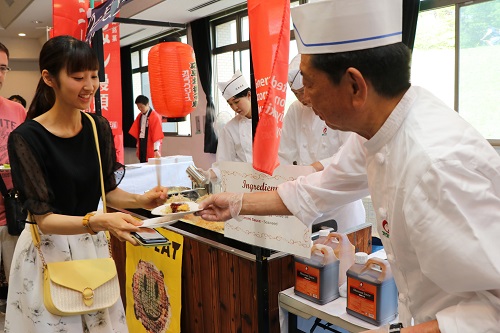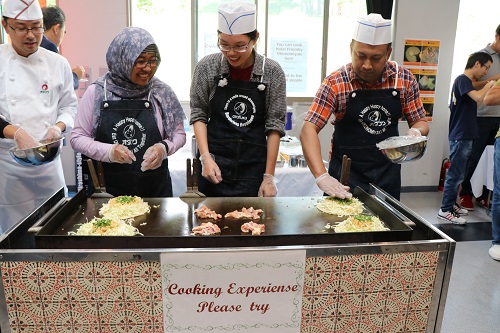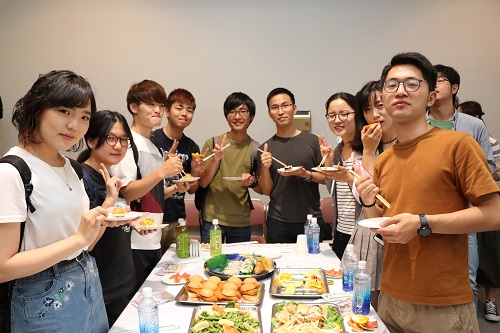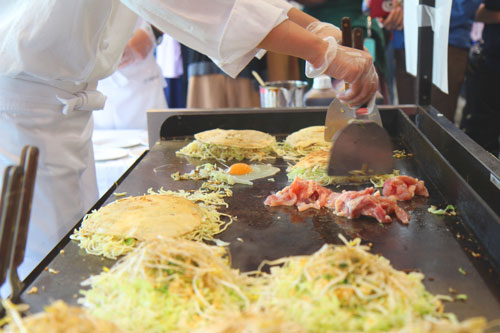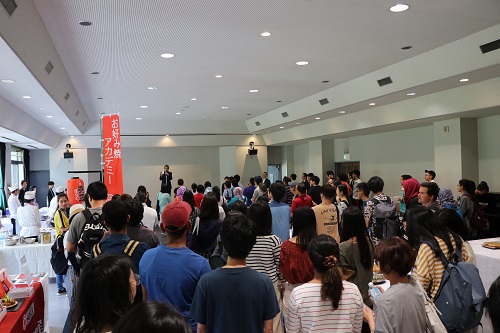 [Inquiries]
International Exchange Group, Hiroshima University