On June 28th 2019, President LIU Limin from the China Education Association for International Exchange (CEAIE) and his colleagues visited the Higashi-Hiroshima Campus of Hiroshima University (HU) and met with President Mitsuo Ochi, Executive Vice President Toshiyuki Sato (in charge of International/Peace/Fund) and Professor Li Junyang (Deputy Director of the Morito Institute of Global Higher Education).
HU and CEAIE signed an inter-organization agreement in September 2017.
It is hoped that exchange between HU and universities in China will be further promoted.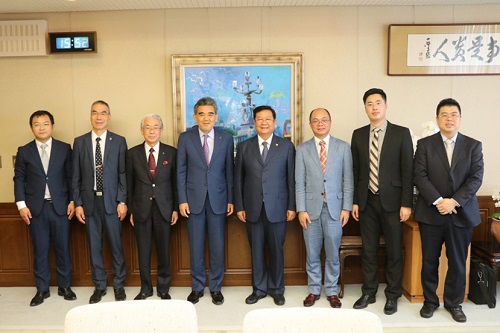 Commemorative photo of the participants
(Center right: President LIU, Center left: President Ochi)
[Inquiries]
International Exchange Group, Hiroshima University