On August 5th 2019, H. E. Mr. Mirzosharif Jalolov, Ambassador of the Republic of Tajikistan in Japan, visited the Higashi-Senda Campus of Hiroshima University (HU) and met with Vice President Yasushi Maruyama (in charge of International Exchange).
During the meeting, they discussed on exchange through the "Project for Human Resource Development Scholarship", also known as "JDS" (an overseas student acceptance program established with JICA's grant assistance) as well as other cooperation between the two sides.
After the meeting, a social gathering was held where they met students from Tajikistan who currently are studying at HU under the JDS program and talked about their student lives here.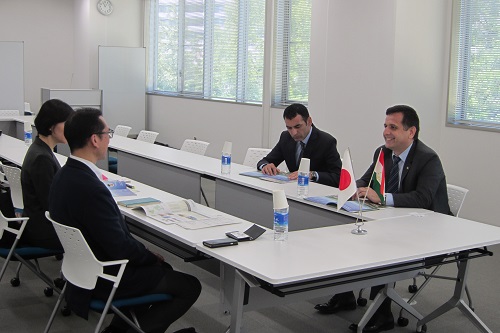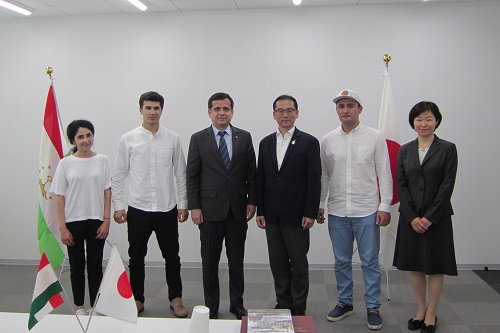 [Inquiries]
International Exchange Group, Hiroshima University