On November 18th 2019, Rector Yesrin Zhunussov from Semey Medical University (SMU) in Kazakhstan and his colleagues visited our Higashi-Hiroshima Campus and met with President Mitsuo Ochi. The meeting was also attended by Executive Vice President Toshiyuki Sato (in charge of International, Peace and Fund affairs).
Hiroshima University (HU) concluded an inter-university exchange agreement with SMU in 2002, and both universities have promoted research exchange especially in the fields of medicine and dentistry since then. Prior to the meeting with President Ochi, the delegates from SMU visited our Kasumi Campus in Hiroshima city where they observed the Hiroshima University Hospital and the Research Institute for Radiation Biology and Medicine.
During the visit, HU and SMU renewed the inter-university exchange agreement. It is hoped that exchange between the two universities will flourish even further.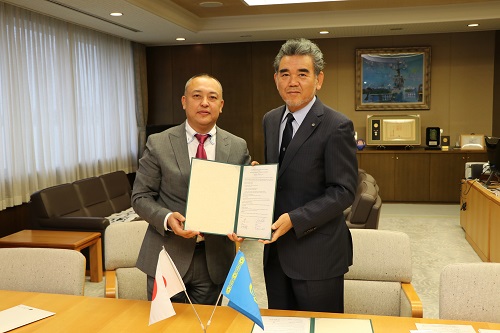 Rector Zhunussov (left) and President Ochi (right) renewing the inter-university exchange agreement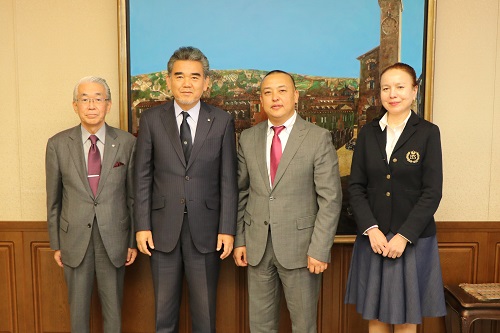 [Inquiries]
International Exchange Group, Hiroshima University