Moe Nakazora, lecturer from Hiroshima University's Graduate School of Humanities and Social Sciences, received last year's Shibusawa Award.
Hiroshima University lecturer Moe Nakazora's monograph, Anthropology of Intellectual Property Rights published in 2019, was awarded the 47th Shibusawa Award.
The annual award commends young researchers' achievements in the fields of ethnology and cultural and social anthropology. It was founded in 1963 to commemorate the Asahi Prize for Keizo Shibusawa — Japanese businessman, folklorist, philanthropist, and grandson of the industrialist Eiichi Shibusawa.
Nakazora's research focuses on cultural anthropology and deals with various issues related to India's environment and development. Her monograph was the fruit of her 10-year fieldwork in India, exploring new perspectives on the concepts of "knowledge" and "property."
Sometimes when pharmaceutical companies get a patent for drugs, the original users no longer have access. Nakazora examined the outcomes of introducing the global framework of "intellectual property rights" into the realm of traditional medicine.
READ: Meet Moe Nakazora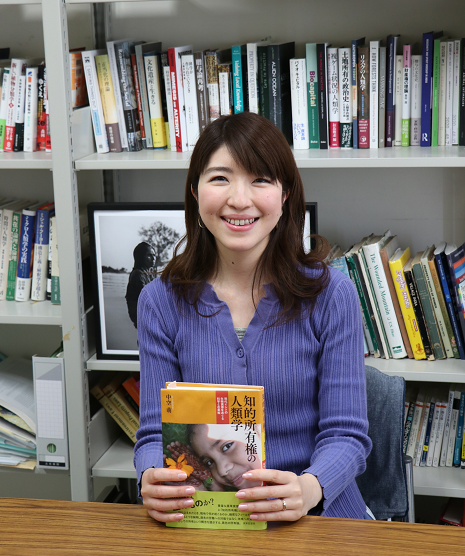 "It [the book] speaks to a global audience about an alternative view of humanity and the possibility of enriching people's lives. This work, with its sincere choice of words, will be read repeatedly and will become a beacon for the practice of anthropology and ethnography," stated the Shibusawa Award Selection Committee regarding the reason behind the selection.
Nakazora — who has been engaged with cultural anthropology in India since her Ph.D. student days — said, "I am happy that my research results have been recognized, but more than that, I feel like I can finally return [my research achievements] to my Indian collaborators."
"In the future, I would like to develop a new perspective on the relationship between human society and the natural environment. To that end, I would like to deepen my research through interdisciplinary collaboration with researchers in other fields."
[Inquiries]
Hiroshima University, Public Relations Group
E-mail: koho*office.hiroshima-u.ac.jp (Please replace*with @)