Finding researchers at Hiroshima University is now easier than ever! Introducing the Researcher Directory — HU's brand new researcher search system — launched last Thursday, July 1, 2021.
Users may now search the research fields and achievements of approximately 1,900 researchers affiliated with HU by topic, Sustainable Development Goals (SDGs), discipline, alphabetical order, or simply entering a keyword in the built-in search box.
Search by:
Topic: Search for researchers working on specific subjects such as "Society and Living" or "Issues on Peace."
SDGs: Search for researchers working on issues related to the 17 UN Sustainable Development Goals.
Discipline: Search for researchers based on their specialized fields and educational programs at HU.
Alphabetical order: Search for researchers in alphabetical order.
The system also includes an interview request form for media inquiries.
The Researcher Directory aims to connect the media and researchers and foster collaboration across different research disciplines — strengthening our ability to disseminate information to society. What is more, the new system will facilitate access by businesses, parents/guardians, and high school students.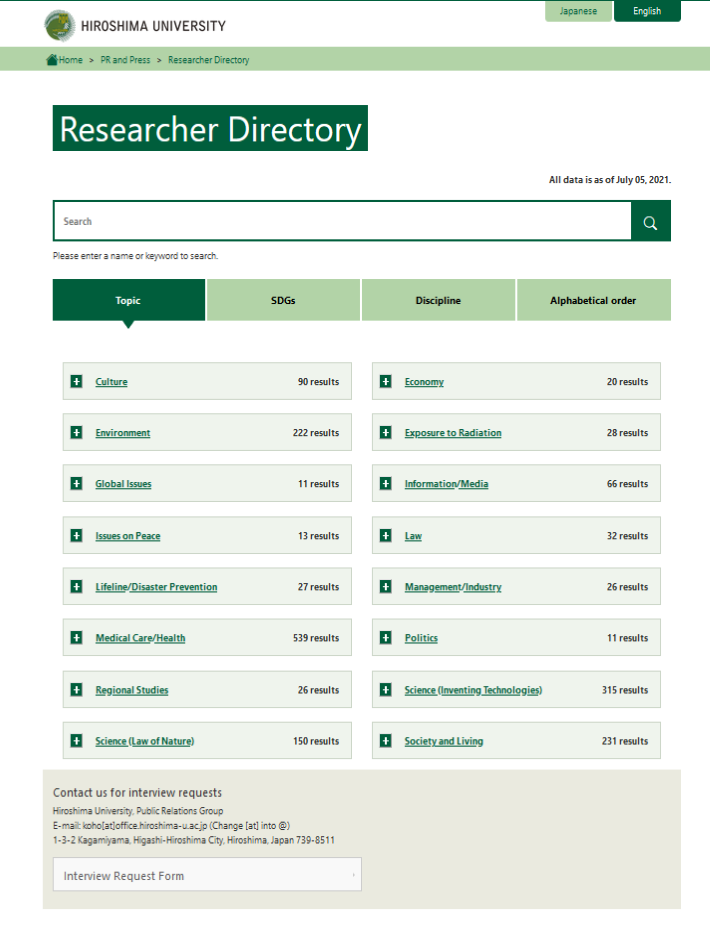 Researcher Directory Top Page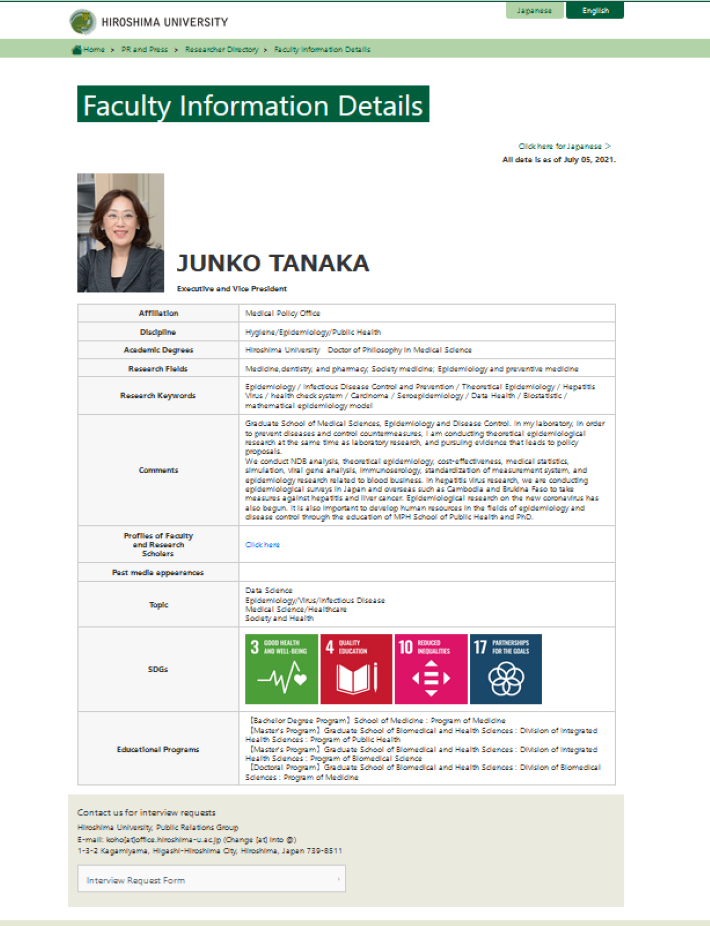 [Inquiries]
Hiroshima University Department of Public Relations
E-mail: koho * office.hiroshima-u.ac.jp (Note: Please replace * with @)