On November 19, an international exchange event commissioned by Higashi-Hiroshima City was held at Hiroshima University's hub for international exchange, Phoenix International Center MIRAI CREA, with the purpose of promoting the formation of ethnic communities and cross-cultural exchange.
Through holding events that target citizens of various backgrounds, such as this one, HU aims to create a new source of internationalization in Higashi-Hiroshima City.The event, which was the first of its kind, was held in two parts. The first part aimed to deepen mutual knowledge and exchange through group discussions on specific themes, while the second part focused on the planning of country and region-specific events to promote the formation of ethnic communities in the city.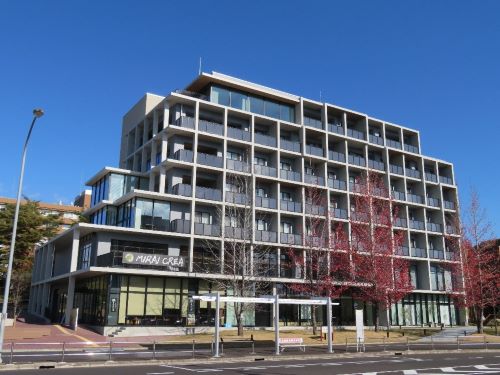 Panoramic view of MIRAI CREA
In the first part, 20 members of the Higashi-Hiroshima City Council participated in a discussion with international students from ASEAN countries (Indonesia, Cambodia, Thailand, the Philippines, Vietnam, and Myanmar). First, two international students gave a presentation titled "The Charm of Higashi-Hiroshima, as Seen Through the Eyes of International Students". Next, the council members and international students were divided into groups and engaged in discussion together while creating mind maps (a diagram used to visually organize information and ideas). This part of the event proved to be very valuable, initiating a lively exchange of opinions about Higashi-Hiroshima City.
In the second part of the event, FEEL! ASEAN NIGHT 2021, the international students from ASEAN countries set up booths representing their respective countries and gave presentations and demonstrations on their home countries' culture, differences from Japanese culture, and their hometowns. International students, Japanese students, and Higashi-Hiroshima citizens who are interested in international exchange participated in the event and were able to enjoy cultural exchange in a casual atmosphere.
A total of 53 people participated in the second part, including both members of the public and HU students, allowing participants to come in contact with different cultures.
Going forward, HU will continue to hold international exchange events at MIRAI CREA.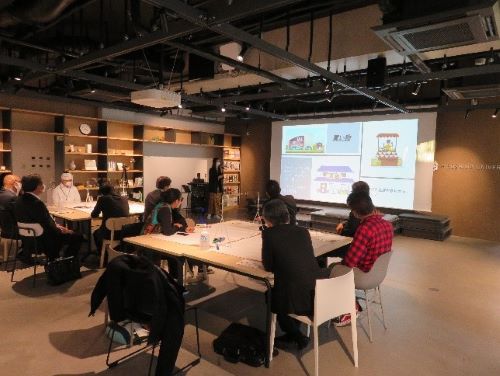 Part 1: Presentation by ASEAN students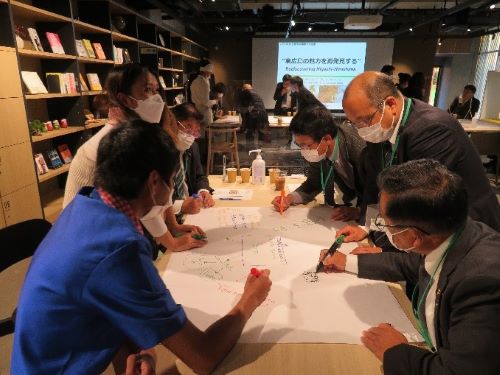 Part 1: Council members and international students creating a mind map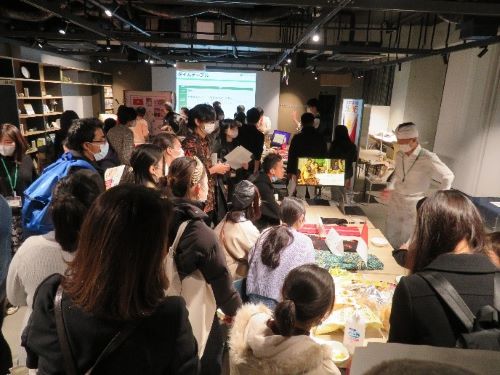 Part 2: Demonstration given by international students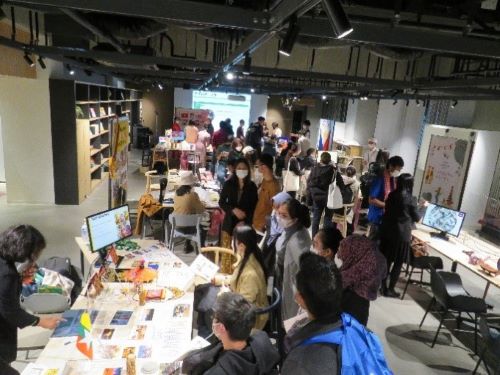 Part 2: Indonesian students' booth
Inquiries
Global Initiatives Group, Hiroshima University
Email: kokusai-sien*office.hiroshima-u.ac.jp (Please replace * with @.)
TEL: +81-82-424-6184