A press conference was held last April 12 on the return of the Japan International Cooperation Agency (JICA) mission headed by a Hiroshima University (HU) professor to assist displaced people from Ukraine.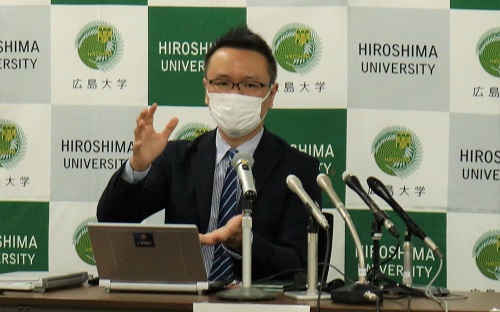 Professor Kubo during the press conference
The six-member mission led by Professor Tatsuhiko Kubo of HU's Graduate School of Biomedical and Health Science traveled to Moldova, a neighboring country of Ukraine, on March 19 to conduct a survey on emergency humanitarian assistance and cooperation needs in healthcare. They returned to Japan on April 10.
At the press conference held at HU's Kasumi campus, Professor Kubo explained that Moldova, with a population of approximately 2.6 million, has received approximately 400,000 refugees to date and that approximately 90,000 people still remain in the country.
He pointed out that the number of patients in the area has increased as a result of the refugees and that there is a shortage of medical equipment and confusion over the procurement of medicines.
In addition, he spoke of the need to strengthen crisis management and disaster medicine systems in light of the possibility of a worsening war situation in the future, based on his experiences in conducting relief operations following the Great East Japan Earthquake (2011), Super Typhoon in the Philippines (2013), and Cyclone Disaster in Mozambique (2019).
Professor Kubo also stressed the need for continued support.
"We the people of Hiroshima should keep on appealing that we are against any war. Our thoughts are with the people and refugees in the region," he said.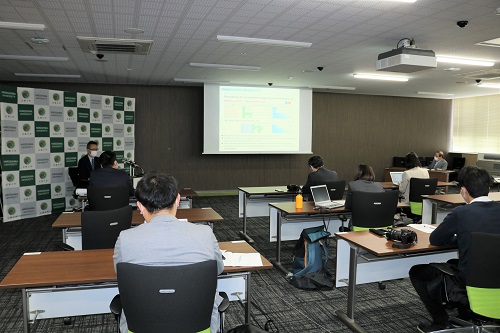 [Inquiries]
Hiroshima University Public Relations Office
koho*office.hiroshima-u.ac.jp (Please replace * with @)