On May 31, 18 pupils from the university-attached kindergarten planted rice in the rice fields of the Ecological and Experimental Garden located in the Higashi-Hiroshima Campus.
This rice planting activity is held every year for the senior class as part of the educational activities of the attached kindergarten. This year, ancient rice (black rice) and Japanese rice (Akiroman) were planted, and the children were in charge of planting the ancient rice.
After receiving an explanation from Mr. Tsuneo Shioji, a technical specialist, the children joined the teachers and HU students in the rice paddies to experience rice planting. At first, the children struggled with the muddiness of the rice paddies, but they gradually got used to these conditions and soon got the hang of it. After planting the rice, the students smiled and commented, "It was fun" and "I am looking forward to the fall harvest," and they played energetically around the rice paddies and in the stream.
The children lined up side by side to plant their seedlings in the 75-square-meter rice field, and the planting was completed in about an hour. The rice harvesting experience is scheduled to take place in the fall.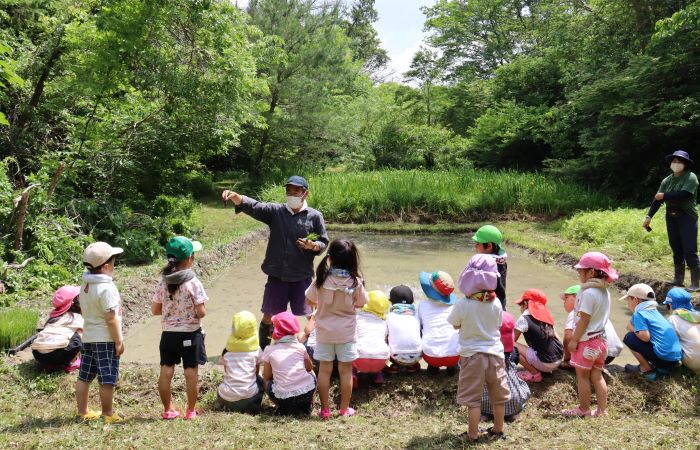 Children listening to the explanation given by technical expert, Mr. Shioji.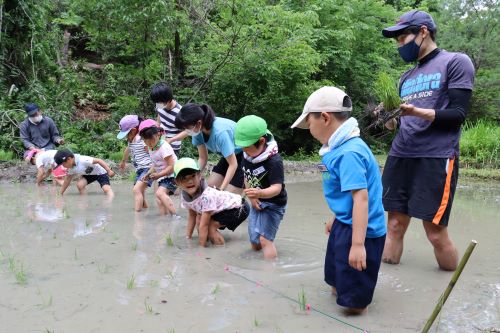 Children planting rice in a row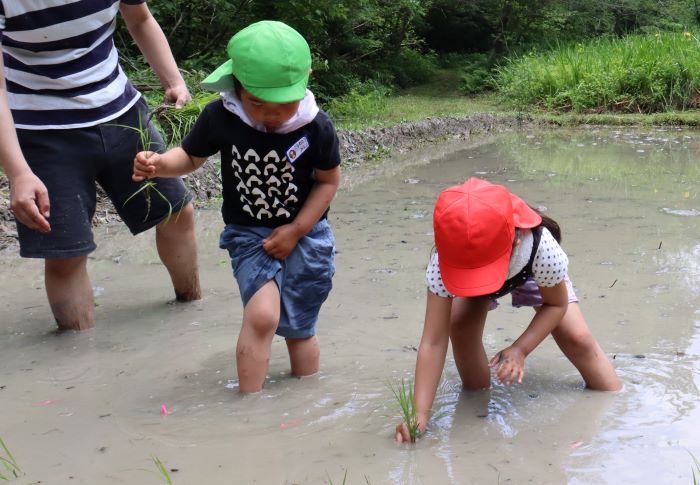 Carefully planting seedlings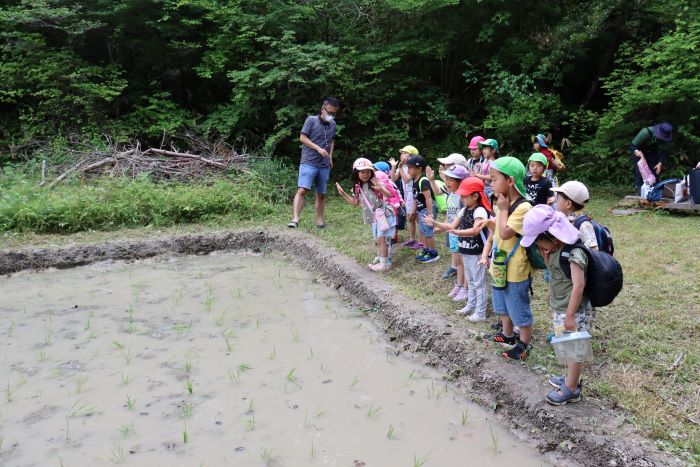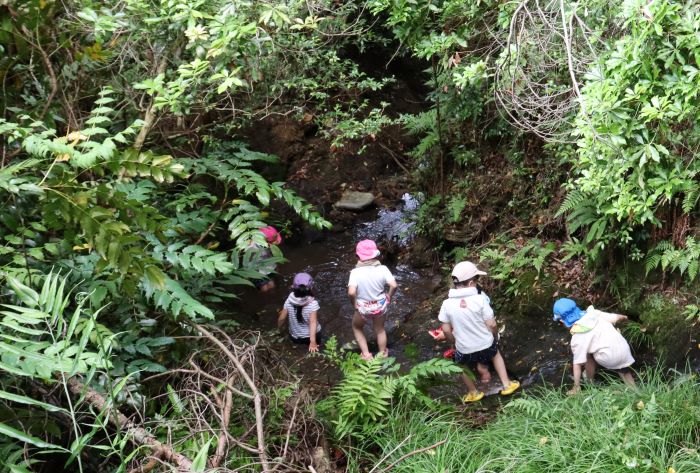 Playing in the river after planting rice!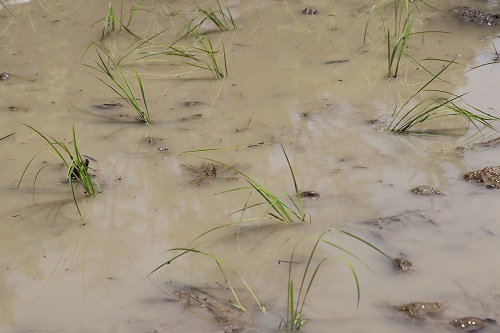 Hopefully they will grow big by fall!
[Inquiries]
Hiroshima University, Public Relations Office
E-mail: koho * office.hiroshima-u.ac.jp (Note: Please replace * with @)