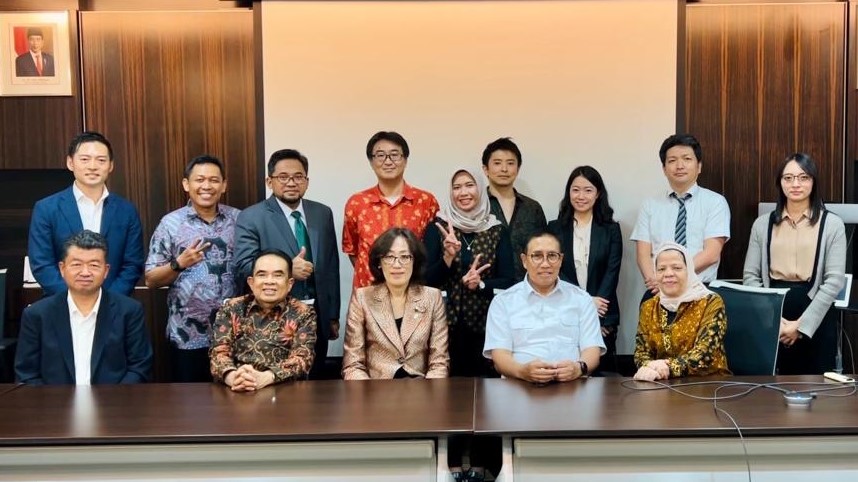 October 13, 2022, Hiroshima University, alumni who are medical professionals and the members of the Hiroshima University Alumni Association Indonesia Chapter had a meeting in Jakarta, Indonesia and exchanged views on the collaborative project in the medical and health sectors in both countries.
Hiroshima University has the "Hiroshima University Overseas Co-creation Platform Plan" which aims to create new value and solve social problems towards the realisation of Society5.0 and the SDGs through cooperation and collaboration with stakeholders (alumni, private sectors, corporations and institutions) in Japan and abroad.
March 22 of this year, the Hiroshima University Alumni Association Indonesia Chapter, the first of a new alumni association model, declared to be established as an organization to play a part in this project, and an event was held in Jakarta in May 28 to celebrate its establishment with the participation of President Ochi and others from the university.
The meeting brought together alumni from different parts of the country, including Mr. Abdul Kadir, Chairman of Supervisory Board, Social Security Department who was the former General Director of the Health Services of the Ministry of Health, Prof. Andi Husni Tanra, Emeritus Professor of Hasanuddin University and other alumni who are active doctors, in order to discuss possibilities for collaboration in the medical and health fields.
From the university, Dr. Junko Tanaka, Executive Vice President (Kasumi Campus, Faculty Personnel and Public Relations), Prof. Shinji Kaneko, Executive Vice President (Global Initiatives) and the hospital staff participated, exchanging opinions on the medical situation in Indonesia and the latest medical treatment and technology being provided at Hiroshima University Hospital.
During the meeting, Prof. Kaneko said, "There are approximately 800 alumni of the university in Indonesia, and I am encouraged that many of them are active in the front line of the medical and healthcare fields. We would like to cooperate with our alumni beyond borders and fields for the sake of future youth". Prof. Tanaka said, "We would like to build a strong network not only with those gathered this time, but also with medical alumni from all over Indonesia to improve people's health and welfare, human resource development and collaboration in the field of research.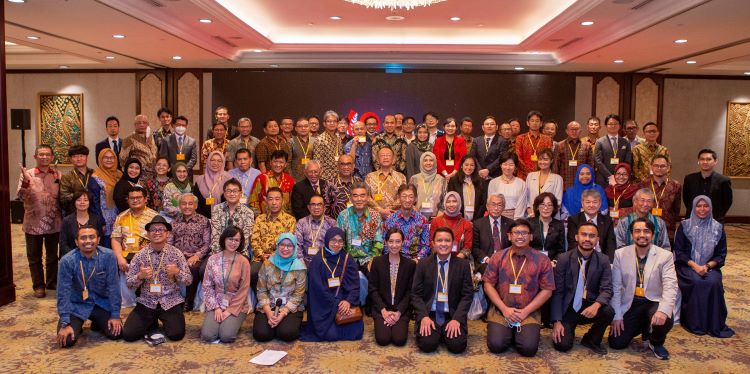 Click here for more about the Inaugural event in May.
The first phase of "Chapter," a new alumni organization that aims to build a platform for creating new value in various fields through active collaboration with industry, academia, and government, has started  in Indonesia.
【For inquiries】
Global Strategy Group, International Office, Hiroshima University
E-mail: kokusai-group*office.hiroshima-u.ac.jp(Please replace*with @)