The 16th Hiroshima University Homecoming Day and the 71st Hiroshima University Festival were held at the Higashi-Hiroshima Campus.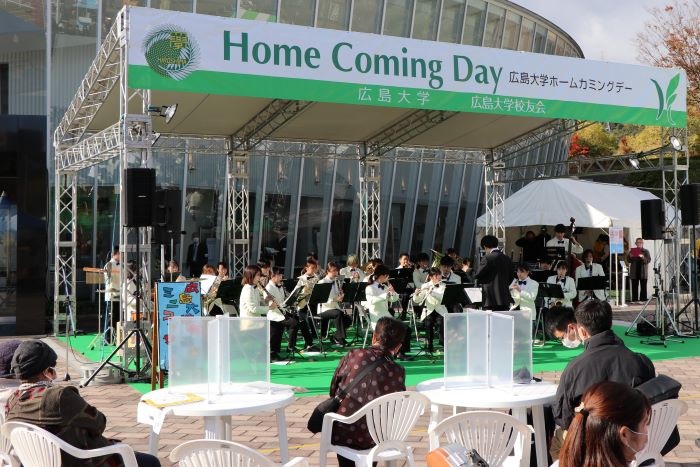 Performance by the Hiroshima University Symphonic Band (Plaza in front of Satake Memorial Hall)
Alumni and locals joined the festivities at the Higashi-Hiroshima campus on November 5 for the 16th Hiroshima University Homecoming Day and the 71st Hiroshima University Festival.
The event was held at the university with measures in place to prevent the spread of COVID-19. Many alumni, former employees, and locals visited the campus amidst the beautiful fall foliage.
Click here for the Homecoming Day special website.
At the opening ceremony held at Satake Memorial Hall, President Mitsuo Ochi commented, "In 2024, Hiroshima University will celebrate the 75th anniversary of its founding and 150 years since the founding of its oldest predecessor, the Hakushima School. Over the next two years, we are preparing for a variety of anniversary projects and events. We hope to work together with everyone to make the anniversary events a great success."
Following the awards ceremony, an overview of the university's integrated report — produced for the first time this year — was presented.
In the afternoon, Itsuki Natsui, a haiku poet and essayist who regularly appears on Japanese TV and radio, gave a lecture titled "The Power of Haiku, the Power of Words." The 500-seat venue was fully packed. The opening ceremony and lectures were broadcast in real-time on YouTube.
Around the Satake Memorial Hall, a stage and several booths were set up. Specialties and popular gourmet food from cities and towns in Hiroshima Prefecture and Fukushima Prefecture, with which the university has cooperation agreements, were on offer.
Student performances and other activities on the stage set the mood for the event. Research facilities and museums were open to the public, and each department held exhibitions and events.
In addition, approximately 150 parents and guardians attended the annual "Hiroshima University Community Roundtable," where the president and executive officers introduced the university and alumni, and graduate students presented their experiences. An information exchange meeting was also held between parents, faculty, alumni, and graduate students.
Meanwhile, at the University Festival, which was held with a pre-registration system, students organized a variety of fun events, including comedy live performances and other stage shows, food stalls, and indoor and outdoor events.
We would like to thank everyone who came to the event and/or watched the real-time stream on YouTube.
Homecoming Day was also held on November 12 (Sat) at Kasumi Campus and on November 20 (Sun) at Higashi Senda Campus.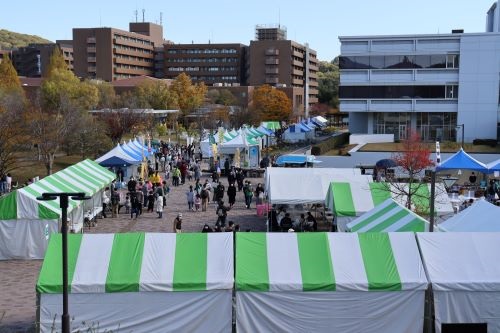 Homecoming Plaza (main venue)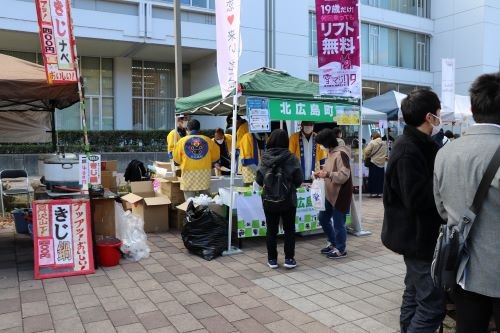 Product of Municipalities in Cooperation with Hiroshima University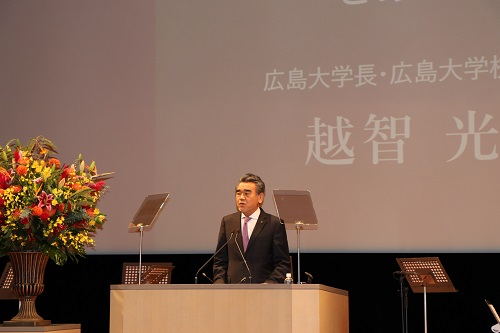 Greetings from President Ochi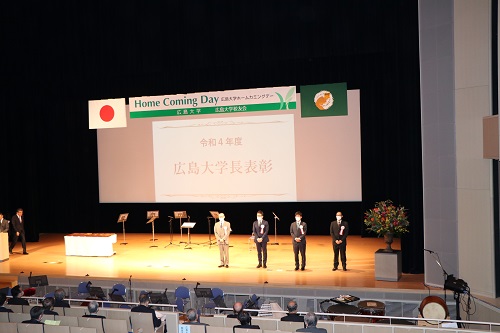 Faculty members receiving the President's Commendation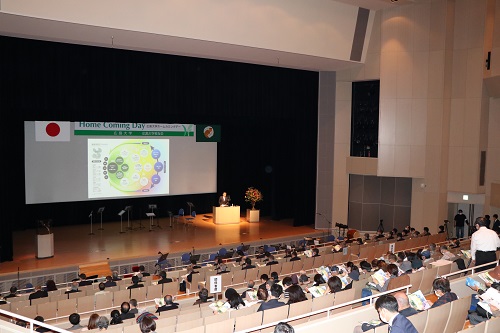 Integrated Report Presentation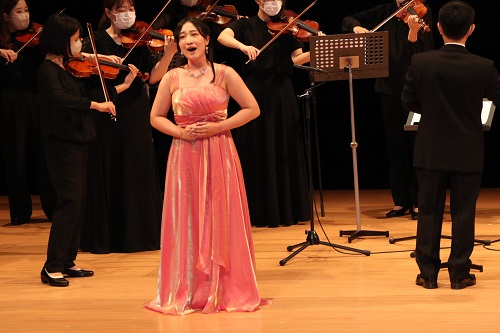 Associate Professor Oonouchi of the Graduate School of Humanities and Social Sciences singing the university song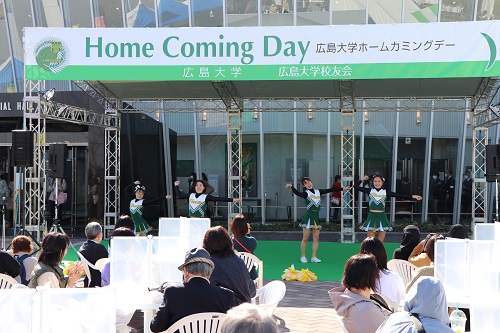 Cheerleaders and other performers on a special stage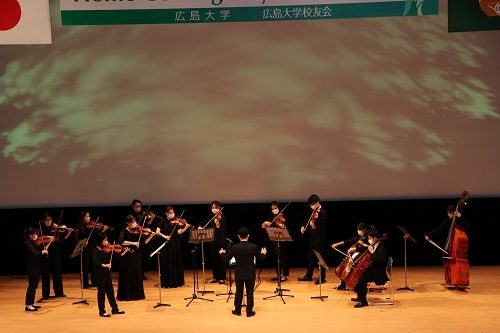 Welcome concert by the string music laboratory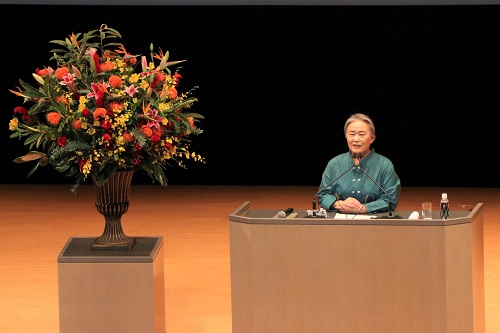 Natsui Sensei giving a lecture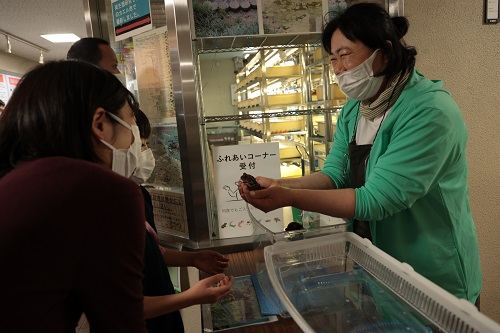 Amphibian Research Center, Petting Zone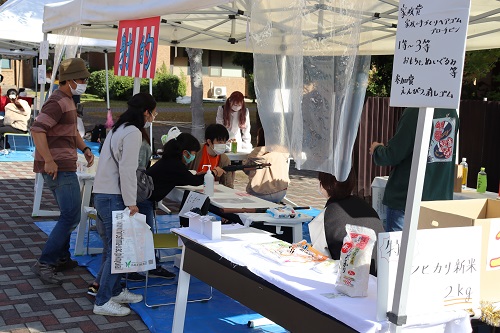 E-storm shooting gallery at the School of Education Festival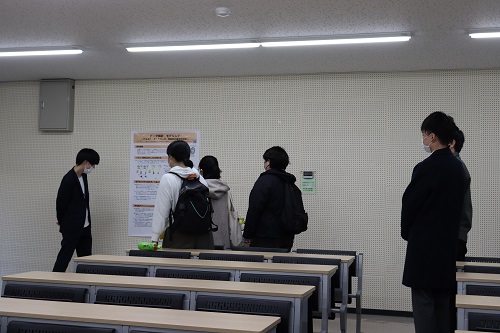 School of Informatics and Data Science Poster Display
[Inquiries]
Hiroshima University, Public Relations Office
E-mail: koho*office.hiroshima-u.ac.jp(Pleace change * into @)