Hiroshima University (HU) held its 2022 Commencement Ceremony at the Higashi-Hiroshima Sports Park Gymnasium on March 23, 2023.
This year's graduates included 2,391 undergraduate students, 11 advanced course students, and 1,209 graduate students, a total of 3,611 individuals (including 256 international students).
Despite the rainy weather in the morning, the venue was filled with students and their families in traditional attire, celebrating the beginning of a new chapter in their lives. This year, the COVID-19 pandemic precautions were relaxed, allowing parents and guardians to attend the ceremony for the first time in about four years. The event was also live-streamed on YouTube.
During his speech, HU President Mitsuo Ochi referred to the one-year mark since Russia's military invasion of Ukraine and highlighted the ongoing mission of HU as a university located in a city affected by the atomic bombing. "We must continually ask ourselves what mission we should fulfill as a university in the A-bombed city of Hiroshima. I believe that we must not stop thinking, even if that does not actually result in any actions," he said.
President Ochi ended his speech by quoting the principles of Immanuel Kant — the father of modern philosophy — on attaining wisdom: "Think for yourself," "Think in everyone else's place," and "Think in unison with yourself at all times."
As a representative of the international students, Zhang Qi, a Chinese master's student from the Graduate School of Humanities and Social Sciences (majoring in humanities and social sciences), offered a speech congratulating all fellow graduates. "I was able to overcome many challenges thanks to the guidance and encouragement of my professors. I am determined to grow as a person and spread my wings to the world from Hiroshima University," said Zhang.
Following the ceremony, President Ochi conferred diplomas to each doctoral degree recipient.
The parents of the graduates at the ceremony praised the perseverance of their children during the pandemic and encouraged them to apply what they have learned in their future endeavors. "I think student life during the pandemic was tougher than we could imagine, but we feel relieved to see the bright smiles of the students. We hope they will continue to do their best from spring, taking what they learned in college as nourishment," said one of the attendees.
In the afternoon, each school/graduate school organized a diploma-awarding ceremony for the graduates.
President's full Ceremonial Speech (English)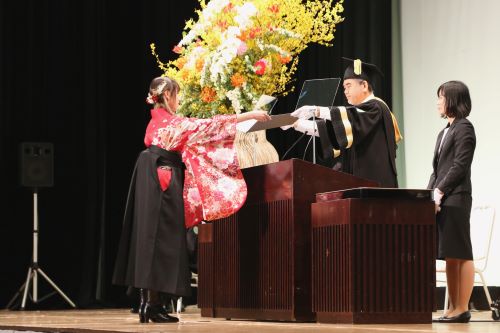 One of the student representatives receiving her diploma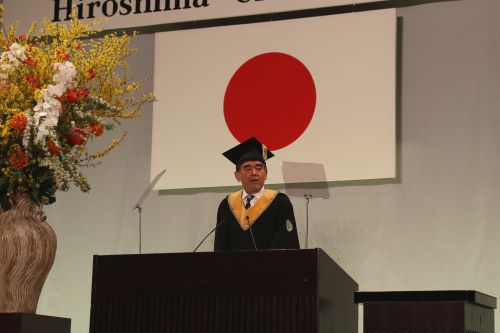 President's Ceremonial Speech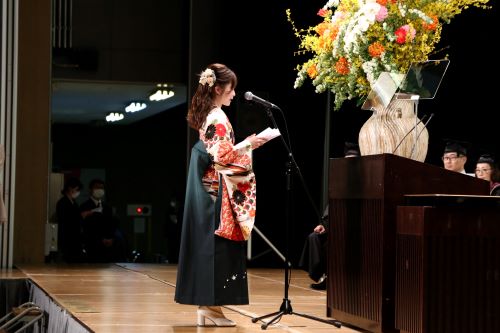 Acknowledgement speech by the undergraduate representative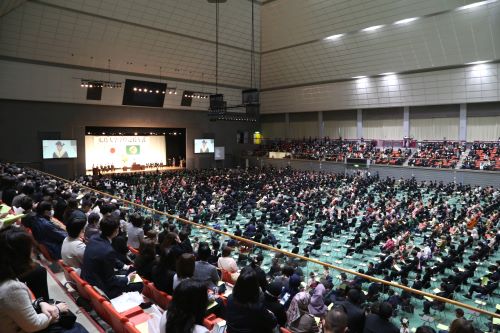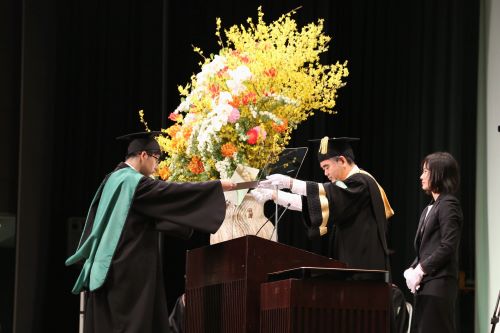 Conferral of Doctoral Degree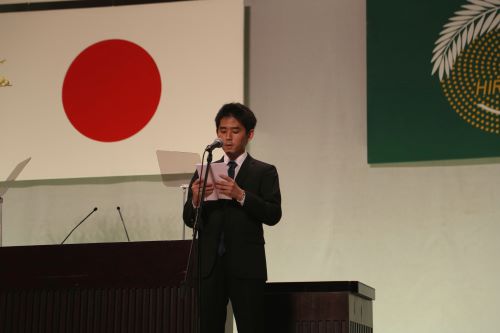 Farewell address by a representative of the current students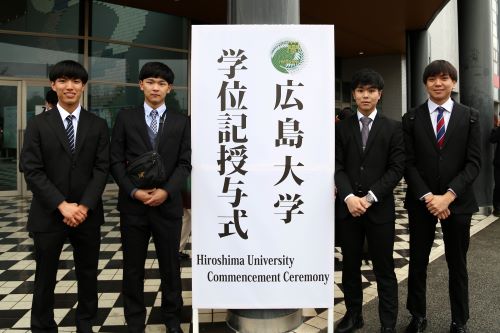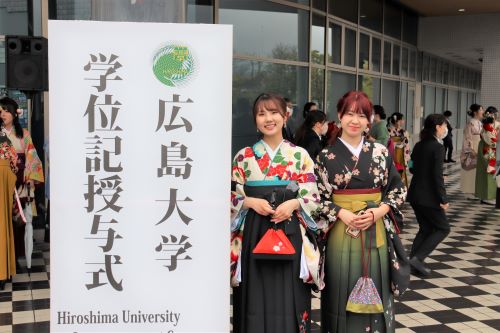 *Photos of the Commencement Ceremony will be released on HU's official social media.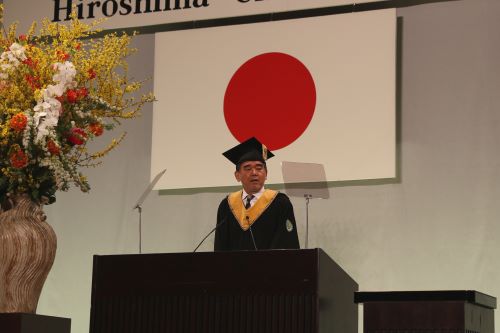 2022 Commencement Ceremony
The video of the 2022 Commencement Ceremony is now available on YouTube.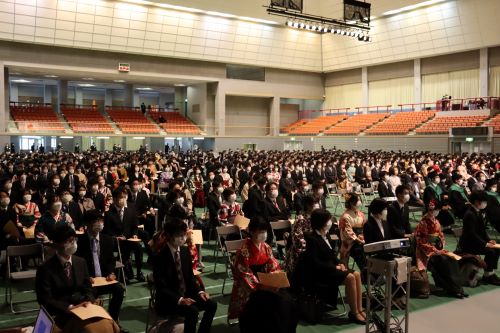 Graduation Ceremony Highlights
Relive the highlights from the 2022 Commencement Ceremony (Facebook).
[Inquiries]
Hiroshima University, Public Relations Office
TEL: 082-424-6762
E-mail: koho*office.hiroshima-u.ac.jp (Please replace*with @)