Hiroshima University partners with Micron and a strong network of Japan-U.S. universities to advance semiconductor-based research and cultivate the next-generation workforce.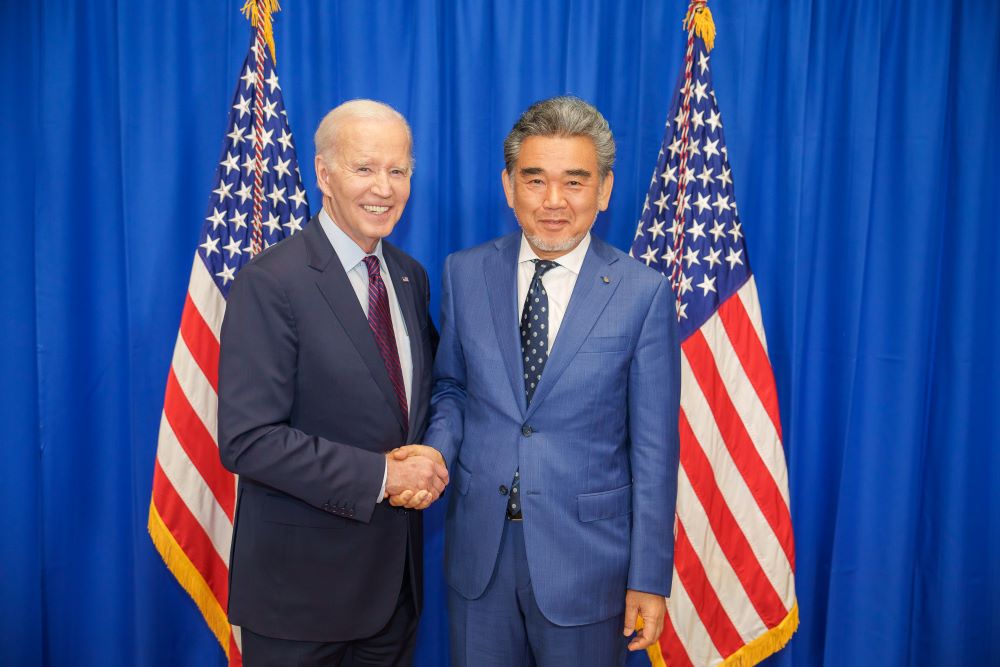 © Photo by the White House
Hiroshima University has joined a landmark U.S.-Japan collaborative partnership launched by Micron and its industry partners to enhance semiconductor research and establish a talent development hub.
The University Partnership for Workforce Advancement and Research & Development in Semiconductors (UPWARDS) for the Future brings together eleven universities from across Japan and the U.S.: Hiroshima University, Tohoku University, Tokyo Institute of Technology, Nagoya University, and Kyushu University from Japan; Purdue University, Boise State University, University of Washington, Rochester Institute of Technology, Rensselaer Polytechnic Institute, and Virginia Tech from the United States.
Coinciding with the final day of the G7 Hiroshima Summit on May 21, participating universities signed the Memorandum of Understanding (MOU) in Hiroshima City in the presence of U.S. Ambassador to Japan Rahm Emmanuel, Japan's Minister of Education, Culture, Sports, Science and Technology Keiko Nagaoka, and U.S. Secretary of State Antony Blinken. Representing Japan were Hiroshima University President Mitsuo Ochi and Tohoku University President Hideo Ohno, while their U.S. counterparts were represented by Purdue University President Mung Chiang and Boise State University President Marlene Tromp.
U.S. President Joe Biden, who visited Hiroshima for the G7 Hiroshima Summit, also joined the subsequent press conference.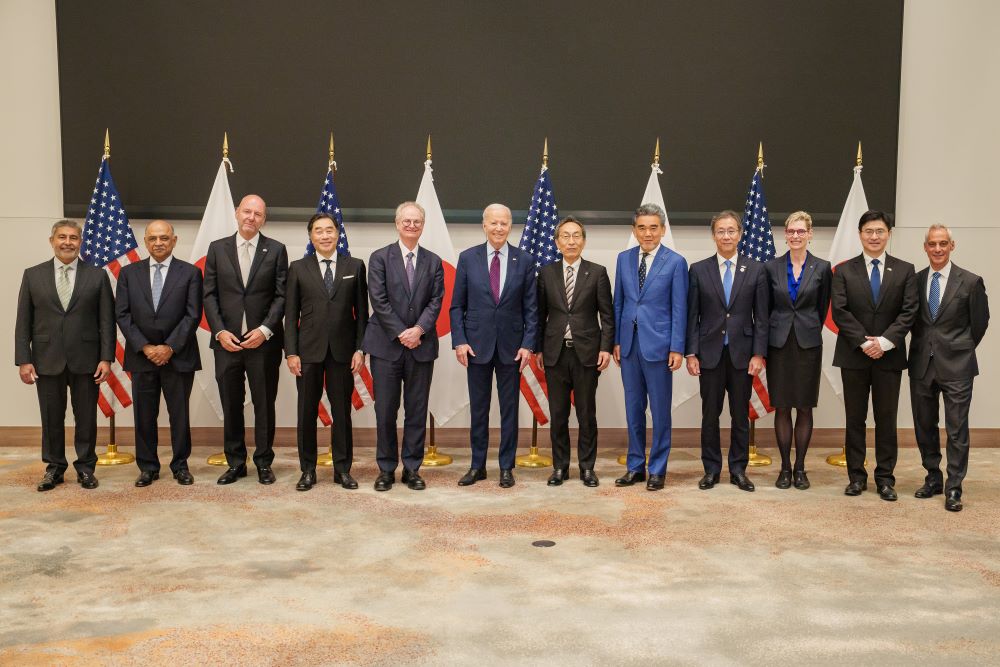 © Photo by the White House
The partnership aims to promote diverse talent development and foster research and development in the semiconductor field. The eleven participating universities, including Hiroshima University, were selected for their advanced curriculum and strong emphasis on diversity, equality, and inclusiveness.
Future plans include implementing exchange programs between Japan and the United States, with a focus on promoting women's participation in the semiconductor industry. The goal is to educate a diverse pool of talent and actively engage in semiconductor development.
Hiroshima University has a long history as a center for semiconductor education and research among national universities in Japan. Last April, the university established the "Setouchi Semiconductor Co-Creation Consortium" at its Higashi-Hiroshima Campus, a joint effort involving industry, government, and academia to develop semiconductors. In collaboration with Micron's world-leading plant in Hiroshima, Hiroshima University aims to further contribute to the diversification and advancement of the semiconductor technology and the development of talent in Japan and the United States.
Micron, headquartered in Higashihiroshima City, is a leading semiconductor memory company and the largest foreign investor in Japan over the last five years.
[Inquiries]
Hiroshima University Public Relations Office
E-mail: koho * office.hiroshima-u.ac.jp (Please replace * with @)