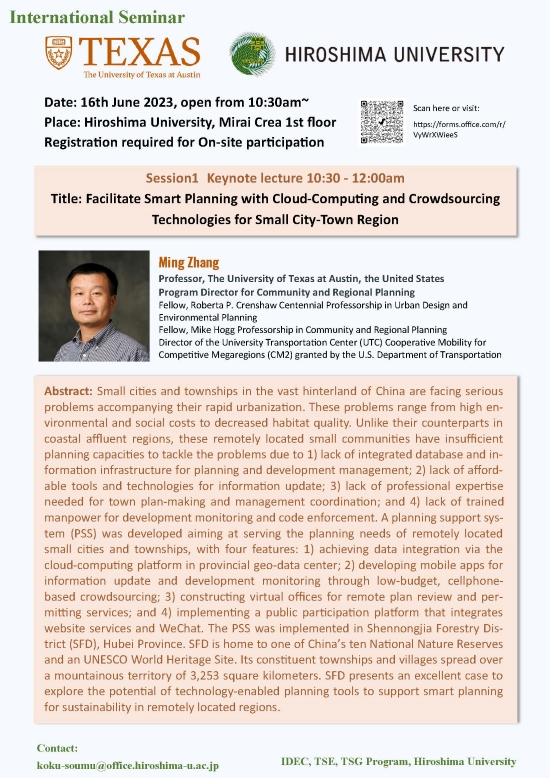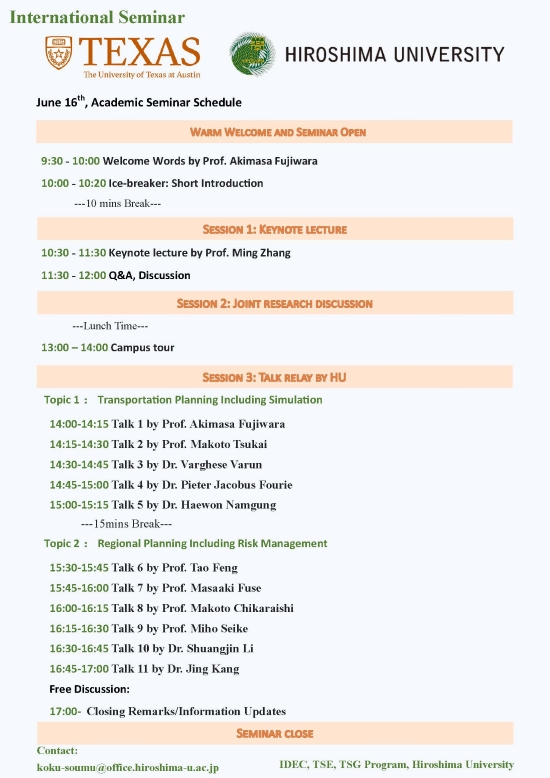 With the theme of Facilitate Smart Planning with Cloud-Computing and Crowdsourcing Technologies for Small City-Town Region, an International Seminar for Hiroshima University-The University of Texas at Austin Exchange will be held as below.
Date
16th June 2023, open from 10:30am~
Place
Hiroshima University, Mirai Crea 1st floor
Schedule
10:30 - 12:00 KEYNOTE LECTURE
 Lecturer: Ming Zhang, Professor, The University of Texas at Austin, the United States Program Director for Community and Regional Planning
 Topic 1: Transportation Planning Including Simulation
 Topic 2: Regional Planning Including Risk Management

Registration
Registration required for On-site participation. Please visit here for application.
[Contact]
IDEC, TSE, TSG Program, Hiroshima University
E-mail: koku-soumu*office.hiroshima-u.ac.jp
(Please replace * with @)