Saho Hongou, a fourth-year student majoring in Human Life Sciences Education at Hiroshima University's School of Education, represented Japan at the 2023 Youth Skyrunning World Championships in Gran Sasso, Italy from August 4 to 6, 2023.
Skyrunning is a sport where athletes run up mountains or towers, aiming to reach high altitudes. Competitions, including world championships and national championships, are divided into three categories based on the terrain: mountain, snow, and stairway racing.
Hongou participated as a youth representative for the mountain category. On August 4, she completed the 3.8 km course with an elevation gain of 1,033 meters in 57 minutes and 46 seconds. On August 6, she also successfully completed the 23 km course with an elevation gain of 2,226 meters in 4 hours, 10 minutes, and 45 seconds.
After the event, Hongou expressed, "As a representative of Japan in the Skyrunning Youth World Championships, I had the incredible opportunity to run in the mountains of Italy, where skyrunning originated. The breathtaking scenery along the course, the unique support from the international community, and the interactions with athletes from other countries were all priceless experiences. In the team competition, Japan managed to secure third place, contributing to our team's overall achievement. Skyrunning is an exciting sport that requires not only flatland running skills but also the technical aspects of uphill and downhill running. Races suitable for everyone, from elementary school students to masters, are held all over Japan. I encourage everyone to give it a try!"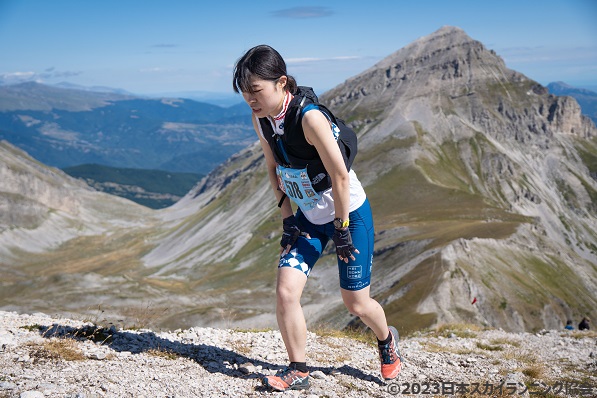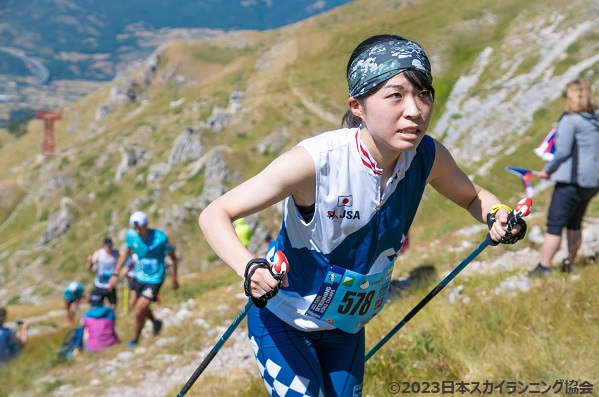 [Inquiries]
Hiroshima University Support Office for the Fields of Education
E-mail: kyoiku-gakusi * office.hiroshima-u.ac.jp (Please replace * with @)