Hiroshima University Illumination is being held now at Higashi Hiroshima campus. Volunteers created this illumination in hopes of providing a comforting space for students, faculty, and administrative staff, and an opportunity for local people to become familiar with the campus.
The trees around Central library are colorfully decorated; using only LED light bulbs to preserve electricity like last year. To preserve electricity as a whole community, why don't you turn off the lights and heaters of your home and come by to see the illumination with your family?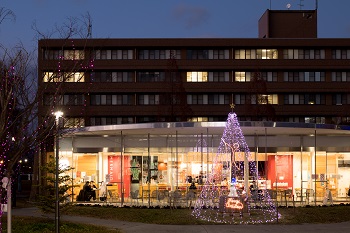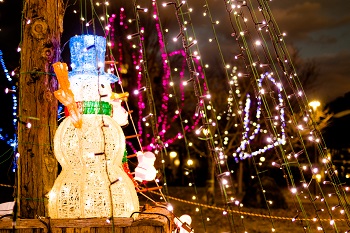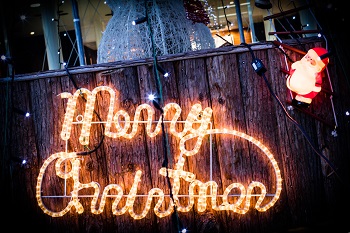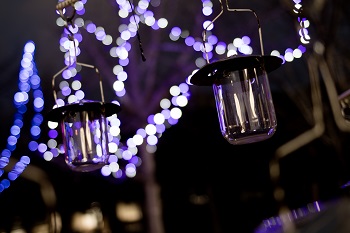 Dates
December 8 (Fri.) to January 9 (Tue.) 17:00 to 21:00
*except during the New Year holidays (December 29 to January 3)
Location
In front of Central Library, Higashi Hiroshima campus (Campus Map)
*For those arriving by car from Saijo station side, drive along the Boulevard, go straight on through "Hirodai-mae-kouban" intersection, turn left at the first traffic light and enter Hiroshima University through "Gate No.1" where you will see a security officer.
*For those arriving by bus, "Hirodai-Chuoguchi" is the closest bus stop.
Post your pics on Instagram with the hashtag #campusillumination !
Please share your wonderful photos of HU illumination on Instagram, and get a change to have your photos featured on our Instagram!
How to join us
Follow us on Instagram at @hiroshima_univ
Post your photos with the hashtag "#campusillumination"
[Inquiries]
Public Relations Group, Hiroshima University
TEL: 082-424-6131
E-mail: koho*office.hiroshima-u.ac.jp (Please change * into @)