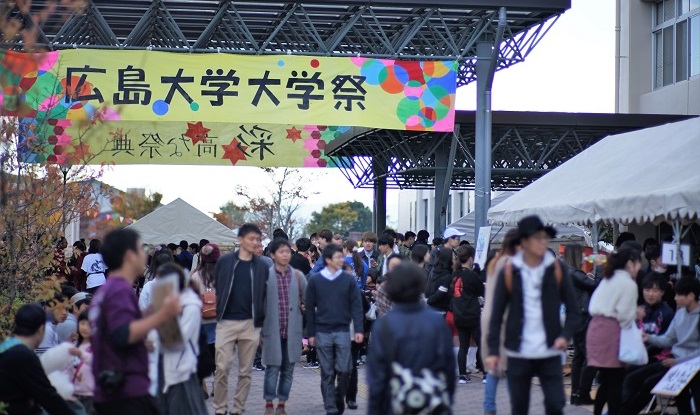 On November 3rd and 4th, 2018, the 67th Hiroshima University Festival, 19th School of Education Festival "E-storm", and IDEC OPEN DAY 2018 were held at the Higashi-Hiroshima campus.
We were blessed with great weather on both days, and Hiroshima University students entertained visitors with ingeniously planned stage performances, refreshment stands, and indoor exhibitions. Visitors from children to adults enjoyed various events including events introducing HU Schools and Graduate Schools, activities for children, research facility tours, and experiments. Many people gathered in Spanish Plaza to see the stand-up shows by two Japanese comedian duos; "Kaminari" and "Zoffy." The duos made the audience laugh hard from the beginning to the end.
November 3rd also saw the 12th Hiroshima University Homecoming Day, in which many people including HU alumni joined. We hope the events helped the participants get to know us better.
Thank you all for coming to the events!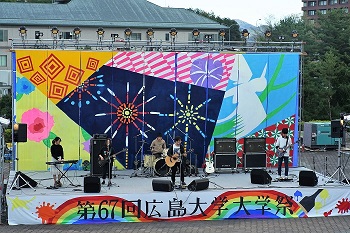 Music performance at the Spanish Plaza stage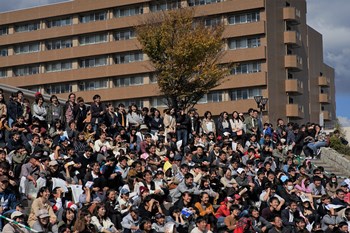 The comedy show was full of laughter!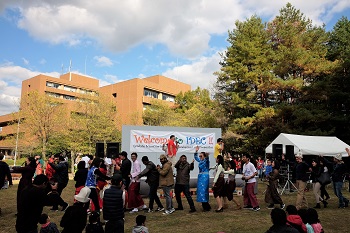 IDEC OPEN DAY
IDEC students entertained the visitors with dance performances.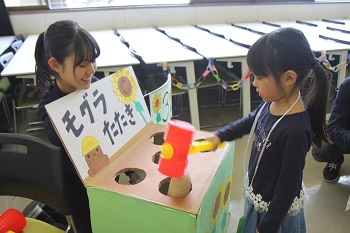 There were many activities for children as well.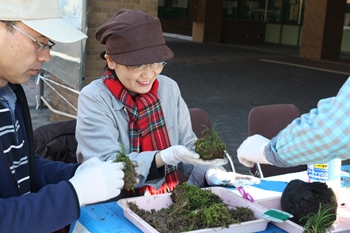 Kokedama (moss ball) workshop at the School of Science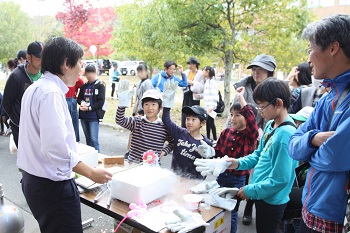 Liquid nitrogen experiments by Natural Science Center for Basic Research and Development
Contact for Inquiries:
Public Relations Group, Hiroshima University
E-mail: koho*office.hiroshima-u.ac.jp (Please replace * with @)