On November 1st 2019, Hiroshima University (HU) held the "91st Hiroshima University Lecture Meeting" on its Higashi-Hiroshima Campus entitled "How do we think about Japan's future 'way of life'?" inviting H.E. Mr. Masafumi Ishii, Ambassador of Japan to Indonesia, as the lecturer for the day.
In his lecture, Ambassador Ishii explained the importance of making predictions, choices and policies for 20 years ahead based on Japan and Indonesia relationship and the circumstances surrounding Japan. He also introduced his active updates on the SNS sending out information of both countries with the aim to deepen the mutual understanding between Japanese and Indonesian people. The lecture was attended by an audience of about 80 people consisting mainly of students and staff of HU, who intently listened as he shared his story. Following the lecture, a lively question-and-answer session took place.
Currently, there are 151 Indonesian students studying in HU. It is the second largest number of international students in HU after China. HU has continuously been having active exchanges with universities in Indonesia; one of such is HU being the host for "The 5th Japan-Indonesia Rectors' Conference" held in Hiroshima City in October 2019.
HU is determined to continue its efforts to further strengthen partnership with Indonesia in terms of both education and research.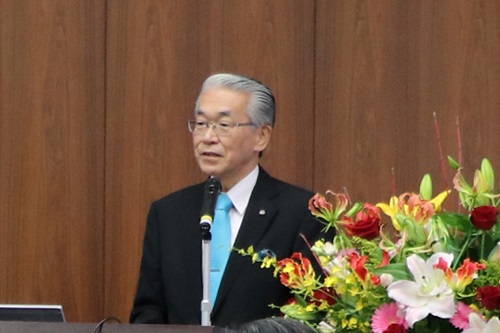 Executive Vice President Sato's opening remarks
Ambassador Ishii delivering lecture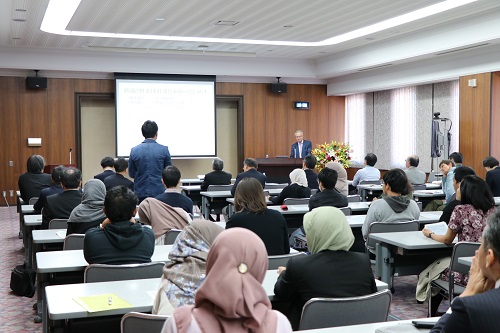 Question-and-answer session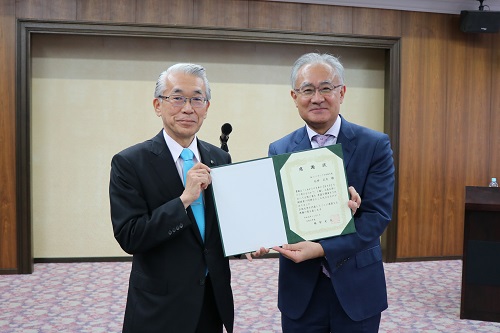 A letter of appreciation and a gift presented to Ambassador Ishii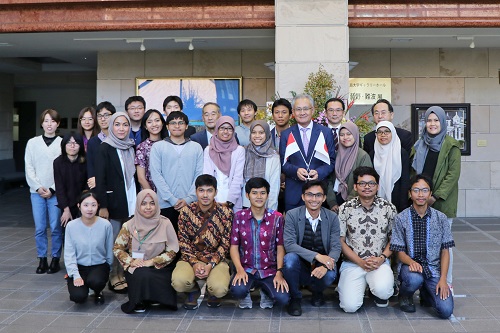 Commemorative photo with students
[Related article]
[Inquiries]
International Exchange Group, Hiroshima University