On October 1, the 2020 Autumn Entrance Ceremony was held at HU's Satake Memorial Hall on the Higashi-Hiroshima Campus, welcoming a total of 292 new students, of which 251 are international students. To halt the spread of novel coronavirus, only newly-enrolled students participated in the ceremony.
In his speech, President Ochi remarked the need for the world to be united, cooperate across the borders, and stand against the COVID-19 catastrophe to overcome national crises. He also introduced HU's efforts towards peace, globalization, and university reform projects.
"Enrolling at HU today while the COVID-19 is still rampant in the world, you may be filled with a mixture of expectation and anxiety. Be that as it may, I am certain that the future will open its door to you as long as you endure with a strong will and passion to make this world a better place," said President Ochi.
"With the third term commencing from tomorrow, about 50% of all classes are to be delivered as in-person lectures. HU is committed to your full support so that you will hopefully feel very pleased to have studied at HU."
The Autumn Entrance Ceremony was held in Japanese and English, considering the high enrolment of international students.
A video of the ceremony can be found below (YouTube).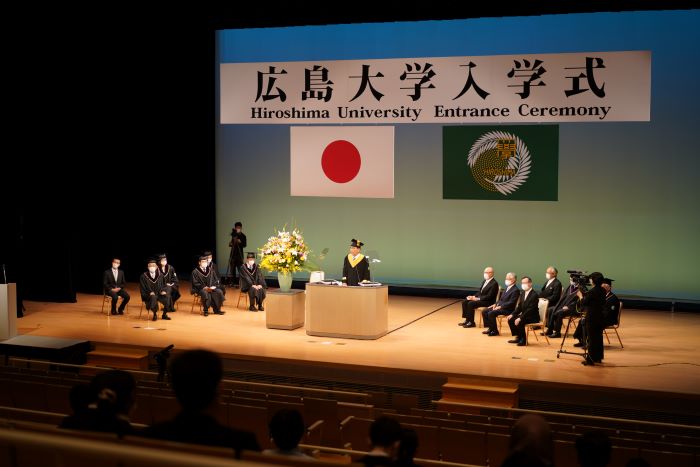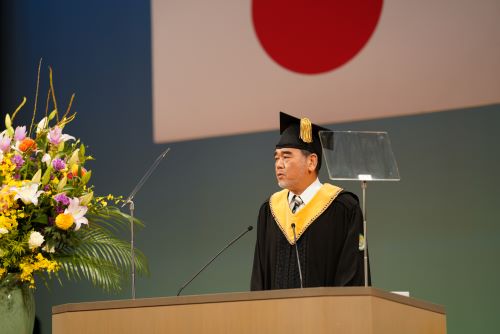 President Ochi's Ceremonial Speech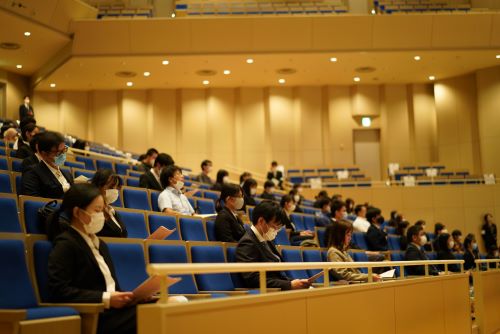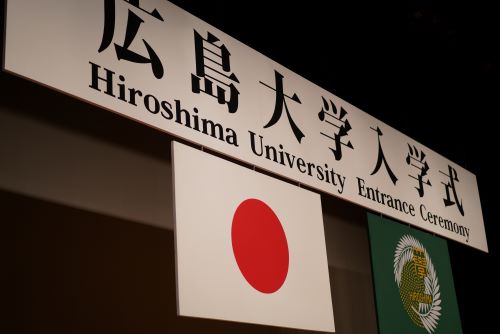 [Inquiries]
Hiroshima University, General Affairs Group
TEL:082-424-6032
E-mail:soumu*office.hiroshima-u.ac.jp(Pleace change * into @)