Golden Week — or consecutive holidays in Japan — is about to start.
Since April 15, no new cases of COVID-19 have been identified among HU members. However, as the fourth wave of the pandemic is spreading nationwide, HU is working on a system to immediately respond to outbreaks of infection on and off-campus during the holidays.
For HU members (students, faculty, staff members)
If any of the following apply to you, please inform the university by filling in the web form from HU's Health Service Center website. The Center will answer your concerns and questions, if necessary.
You will take (have taken) a COVID-19 PCR/antigen test.
You have been diagnosed with COVID-19.
You have been in close contact with a COVID-19 patient.
Learn more about infection prevention measures here↓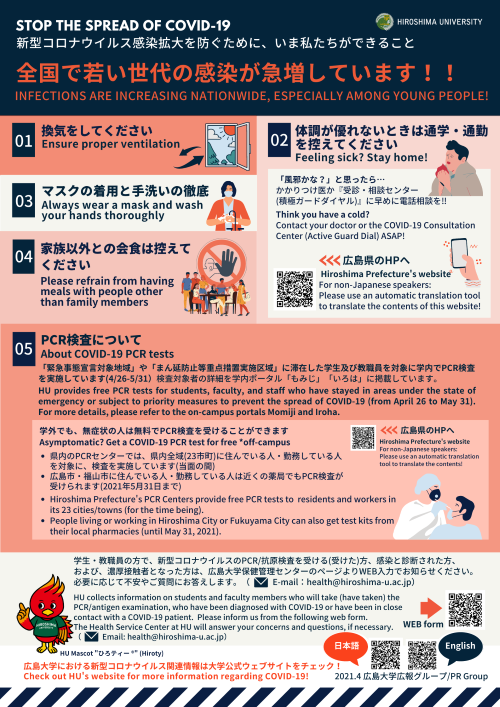 Click the image to open the full size version (PDF)
[Inquiries]
Hiroshima University, General Affairs Group