On August 13, 2022, Anies Baswedan, the Governor of Jakarta, Indonesia, held a lecture at Hiroshima University's Phoenix International Center, MIRAI CREA.The lecture, attended by 76 people, most of whom are international students from Indonesia currently studying at HU, was a great success.
At the beginning of the event, Executive Vice President in charge of Global Initiatives, Shinji Kaneko, remarked "I am very proud that many excellent Indonesian students who studied at HU are very successful in various fields after returning to their home country. I hope that the ties between Japan and Indonesia will be furthered through academic and human resource exchanges." Following on, Anies Baswedan, the Governor of Jakarta, gave a lecture.
The lecture, titled "Achievements and Future Prospects after 5 years as Governor of Jakarta" introduced his five years as the governor of the region of Jakarta, in which he emphasized the unity of citizens from diverse backgrounds, urban development, and public transportation networks and parks, which should be equally accessible to all citizens.
During the Q&A session, members of the audience asked more questions than could fit in the limited time available, but the Governor took time to answer each one in detail. The atmosphere was laid-back throughout the session, with occasional laughter from the audience.
At present, approximately 900 students from Indonesia have graduated from or completed their studies at HU. Going forward, we will continue our efforts to further develop the relationship with Indonesia, with efforts including the establishment of an Indonesian Chapter in May of this year.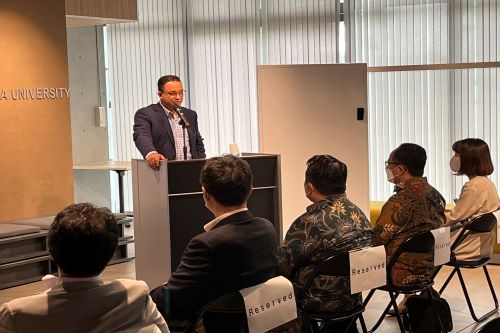 Anies Baswedan, Governor of Jakarta, giving a lecture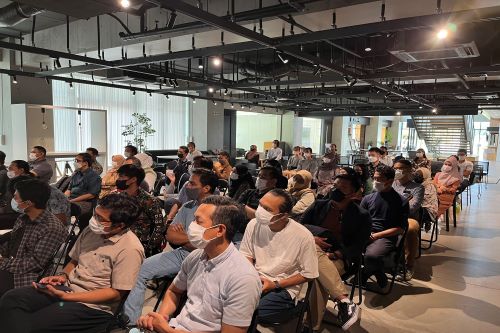 A large audience gathered at the event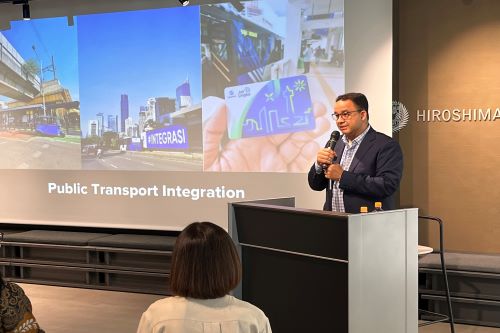 Governor Anies Baswedan answering questions from students
【For inquiries】
Global Initiatives Group, International Office, Hiroshima University
E-mail: kokusai-soumu*office.hiroshima-u.ac.jp(Please replace*with @)