Introduction of the center
The center provides the objective data for the implementation of evidence-based dentistry and the medical and dental care across borders. We perform the following examinations:
Caries risk test: Measurement of the number of cariogenic bacteria, salivary flow and buffer capacity for evaluation of the dental decay risk, which is useful for establishment of prophylaxis and treatment protocol.
Anaerobic bacterial examination for samples from root canals and antimicrobial susceptibility test: Examination of bacteria within infected root canals during the course of endodontic treatment using an anaerobic incubation kit and the antimicrobial susceptibility test evaluated by agar disk diffusion to determine the advisability of root canal filling and select the effective antibiotics.
Examination of periodontopathic bacteria-specific antibody titers in serum: Measurement of serum IgG titers to 14 periodontopathic bacteria by enzyme-linked immunosorbent assay (ELISA) for assessment of pathological conditions of periodontal diseases.
Oral bacteria count: Measurement of the number of bacteria in the mouth by swabbing on the tongue for assessment of oral hygiene state and management of oral health control.
Measurement of occlusal force: Calculation of values for occlusal contact areas, mean pressure on each occlusal contact area, and occlusal force together with pattern of occlusal contact area for evaluation of occlusal condition.
Masticatory ability test: Measurement of glucose eluted from chewed gummy for evaluation of masticatory ability as a numerical value.
Tongue pressure test: Measurement of maximum tongue pressure against the hard palate for evaluation of the tongue function as a numerical value.
Pathological examination: Final diagnosis of oral and maxillofacial lesions on the basis of morphology and protein and/or gene expression of tissues and cells for treatment plan and prediction of prognosis of the diseases.
Metal allergy test: Examination of metal allergy by patch test to patients with muco-cutaneous refractory inflammation for determining the allergic cause and to patients who plan to take dental implant treatment for prevention of allergic reaction.
Metal element analysis: Component analysis of metallic elements in intraoral dental metals by x-ray fluorescence spectrometer to identify the metal which causes the allergy.
Dry mouth test: Medical interview, saliva amount measurement and the humidity test for evaluation of oral dryness, which is useful for diagnosis and treatment of dry mouth.
Examination of taste: Evaluation of the taste by filter paper disc method and electrogustometer for assessment of the degree of the taste disorder.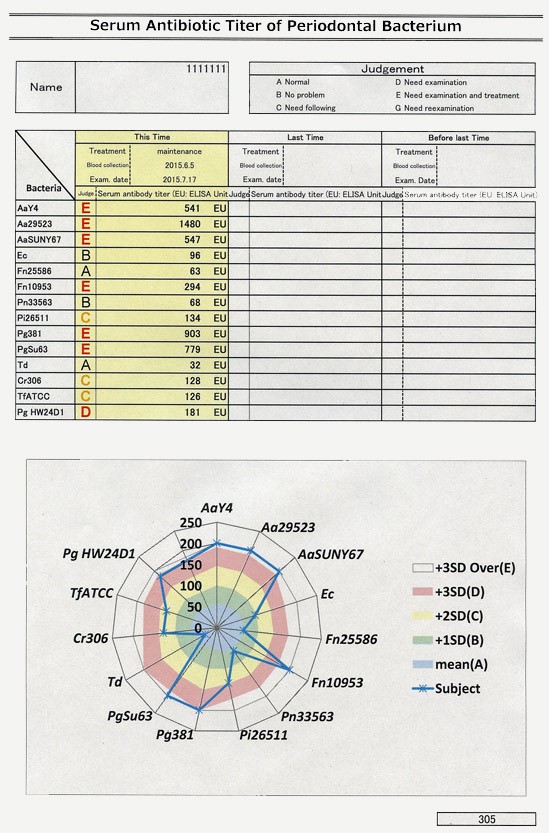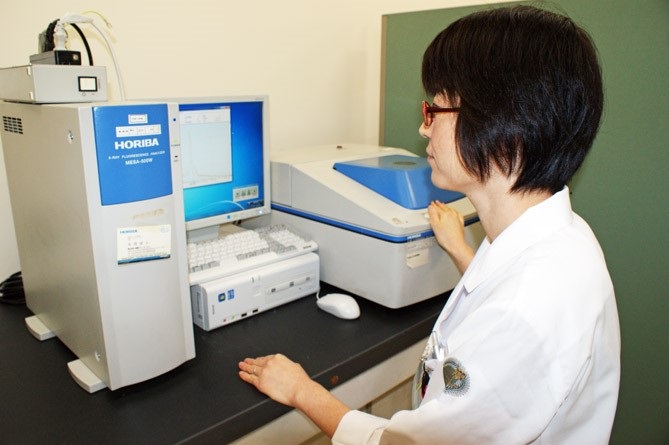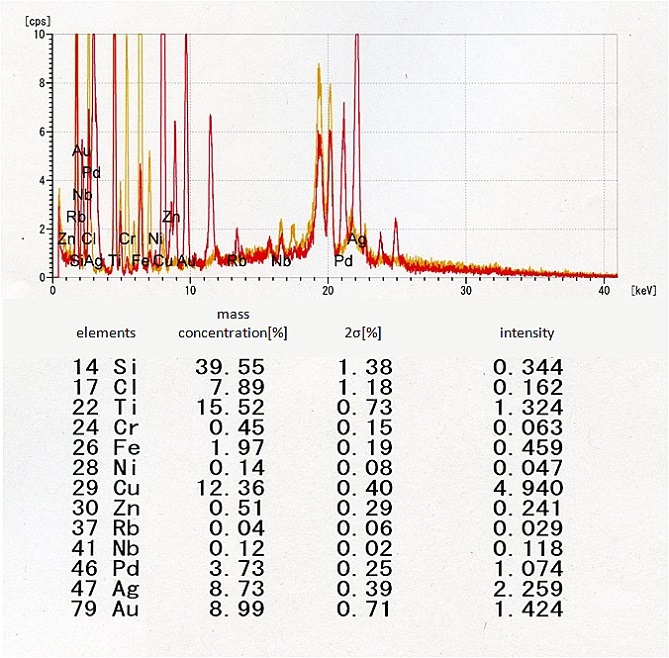 Research Content
Study on the influence of anti-HIV drugs on the oral environment and the taste.
Diagnostic pathological study on head and neck lesions.
Molecular pathological study on development of salivary gland tumors and odontogenic tumors.
The estimate of oral function for the patients with first visit using by oral examination.
Study on the relationship between systemic diseases and P. gingivalis fimA type (serum antibody titer).
Study on the diagnosis and treatment of oral diseases by oral examination.
Study on the relation between oral bacteria and systemic diseases.