Location: National Central University (Zhongli City)
Hiroshima University Taiwan Research Center was established on the campus of Taiwan's National Central University on Dec. 27, 2013.
National Central University is a partner university whom we have concluded an Academic Exchange Agreement with. Both universities have intently continued student and teacher exchanges throughout these years.
The opening ceremony was commenced in the attendance of Dr. Jing-Yang Jou (President) and Dr. Lii Kwang-hwa (Executive Vice President) of Taiwan's National Central University. Following Dr. Jou's opening address, HU President Asahara delivered his speech; "The fostering of global human resources is the centerpiece of our university's tasks, and for this we are promoting the establishment of overseas bases. We would like to thank all National Central University staffs, starting with President Jou, for their efforts in the establishment of this center. We hope to promote further students exchanges and researcher interaction, and at the same time, accelerate staff training between the two universities. I am convinced that with the establishment of our first overseas base in Taiwan, we will be able to hold exchanges between our universities and also Asia to a higher level in the future."
With the opening of the Taiwan Research Center, we will promote further collaborative research, accelerate student and staff exchange, and aim to reach our goal to become "a University that lets students grow, a University with a strong global presence".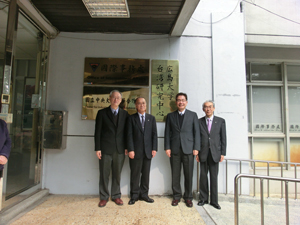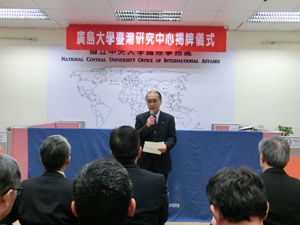 Related Articles