Research NOW takes a look at the leading research being done by professors at HU, and is a page that introduces these researchers' works. Our professors provide high-level education and research guidance to our students and cultivate advanced specialization in the field of academics while developing and expanding leading research in their respective fields. Each edition of ResearchNOW features the cutting edge research of one of our professors here at HU explained in simple terms. Have a look and see for yourself the leading research that HU has to offer!
*Note: Links provided in the interviews may expire with time. We ask for your understanding.
*This interview series has stopped updating in 2016.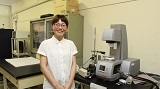 Edition 43 Associate Professor Atsuko Namiki (Graduate School of Integrated Arts and Sciences)
Attempting to Explain the Mechanism That Triggers Volcanic Eruptions!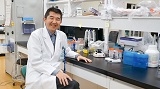 Edition 42 Lecturer Satoshi Okada (Institute of Biomedical & Health Sciences)
A World First! RORC Gene Defects Identified as the Cause of Primary Immunodeficiencies in Humans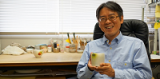 Edition 41 Associate Professor Yutaka Idogawa (Art Education Major, Graduate School of Education)
Awarded the top prize at the Japan Traditional Art Crafts Exhibition! A ceramic work that expresses the "now" reached after a journey of 20 years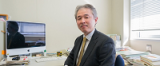 Edition 40 Associate Professor Akira Shimamoto (Institute of Biomedical & Health Sciences)
A path toward a therapy! Success in reprogramming cells from patients with the premature aging disorder Werner syndrome into iPS cells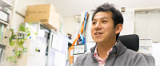 Edition 39 Associate Professor Hiroshi Hasegawa (Graduate School of Integrated Arts and Sciences)
Using the latest research to suggest effective measures to combat the heat! Aiming to become a bridge between research and practical use
Previous "Research NOW" Interviews