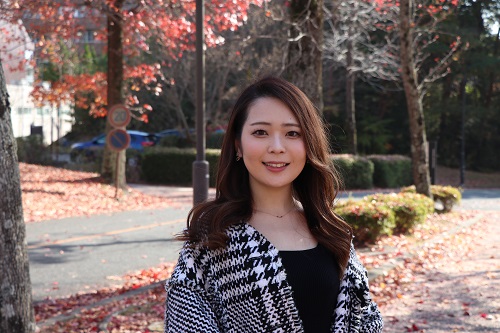 "HU Student Interview Series" gives our prospective students an insight into the perspectives of HU students. On the 44th interview in this series, we have interviewed Ms. Nana Dobashi, who graduated from Shokei High School in Kumamoto Prefecture, currently in the 3rd year at the School of Informatics and Data Science. The School of Informatics and Data Science is a new school that was established in April 2018. We asked her about what she is studying there and her dreams for the future.
How did you first come to know about Hiroshima University?
I had been to the campus a few times before because my older brother was a student at Hiroshima University. My first impression of the university was that I thought I would be able to enjoy a carefree and refreshing university life at such a large campus rich in nature. Also, one of the reasons I applied for Hiroshima University was that my brother was enrolled there, so I was not too worried about leaving my hometown and living in Hiroshima Prefecture.
Could you tell us why you chose the School of Informatics and Data Science?
When I was in high school, I was a member of the Shogi club, and at that time I became interested in Artificial Intelligence (AI) because I heard the news that AI was winning against professional players. I thought that in the future, knowledge of information technology would definitely be useful. Actually, I was also interested in the School of Engineering, but the fact that the school specialized in the field of information systems and that the entrance examinations for the school only required Mathematics and English, which were my strengths, were the deciding factors in the end for the choice.
This was a new school with limited information available, so did you have any concerns?
Yes, I did have some concerns. However, I had heard that the School of Informatics and Data Science was similar to Cluster 2 at the School of Engineering, so regarding the details about the contents of the lectures and the place of employment after graduation, I referred to the information provided by the School of Engineering. Also, my brother, who majored in information technology, told me about the field, so I was able to develop a clearer picture of the school.
When did you start studying for your exams?
When I was in high school, I was in the advanced class. These classes were conducted in small groups and designed to boost students' academic performance to pass the entrance exams for national and public universities, as well as other prestigious private universities. Hence, I spent a lot of time studying since the first year of high school. School classes ran from 7:30 to 19:00, and after the lessons, I went to the cram school until 21:00. I found it difficult to concentrate at home, so I always self-studied at the cram school.
So, you have working diligently since your first year in high school. Were there any subjects you were not good at?
The subjects I struggled with were Japanese and geography. When I was in junior high school, I was focusing more on club activities than on my studies, so I wasn't confident with my school studies, and I was panicking because I didn't know the basics. After thoroughly reviewing what I got incorrect in the mock exams and restudying from the basics, my grades gradually improved.
Also, when my mock exam results were not good, and I felt disappointed, I would look at the Hiroshima University pamphlets and website and tell myself, "This is where I am going, and this is what I am studying for." From there, I would regain my motivation.
I see you have chosen the Informatics course. Could you tell us what you are studying?
I mainly study programming. In addition to the classes on programming itself, there are lessons to learn about how programs work and the knowledge necessary to create them. You can learn about the subject from many different aspects, so when you take a class, you often find yourself thinking, "this content is related to what I have learned in other classes," and you can see that the lectures are all linked together.
Initially, I enrolled at the School of Informatics and Data Science because I was interested in AI. However, the more I studied here, the more I felt that I wanted to be a web designer. Since I was a child, I have loved designing, and in the future, I would like to work in a job that combines the knowledge of information systems and designing skills.
Please tell us what you enjoy about your university life?
I belong to the Shinonome Tennis Club. The Higashi-Hiroshima campus has a good environment for playing tennis with 17 beautiful tennis courts. There are people from various schools in the club, so I have made many friends. The practice schedule can be arranged freely, and we have a lot of fun.
Also, there is a stylish cafe in the university, and I often go there between classes.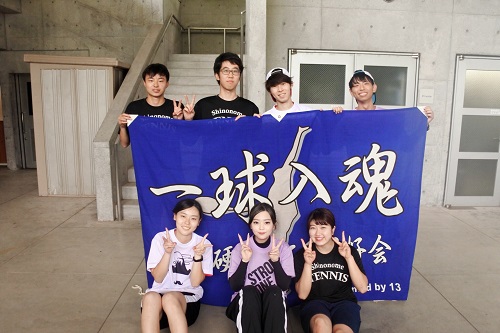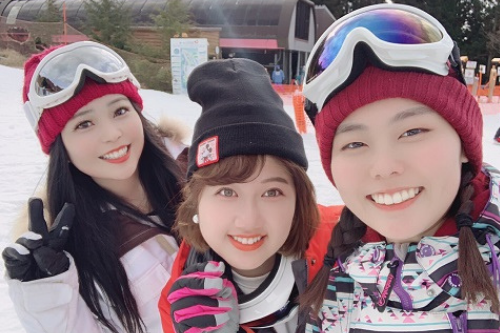 Ski trip with club members
Finally, please give a message to future Hiroshima University students.
University students can learn what they desire. Also, you can create your class schedule, so during your free time, you can do what you like, such as part-time jobs and club activities. During long vacations, I was able to enjoy traveling abroad, and I visited South Korea, Taiwan, and Singapore.
You may encounter hardships during your exam studies, but keep at it and do your best, imagining yourself and the bright future that awaits after entering the university.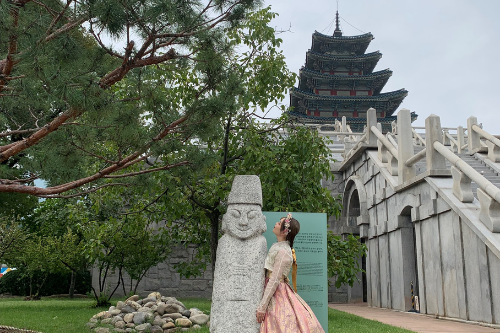 Travelling abroad to South Korea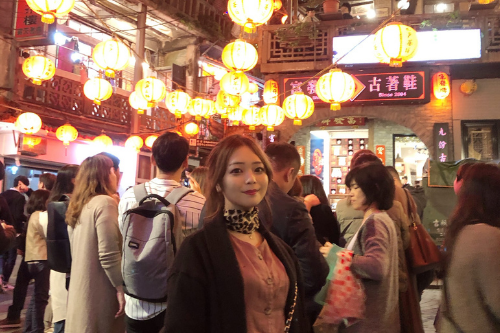 Strolling the streets in Taiwan
September, 2020
Interview and Photograph: Public Relations Group (S)
Location: Around the School of Engineering